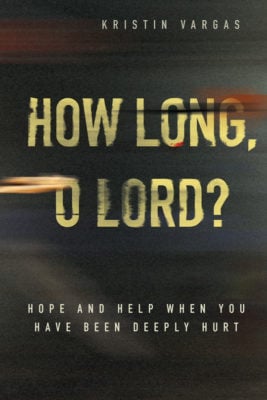 When the first veterans of World War I came home, many were visibly and invisibly broken. Medical and psychiatric care treated their physical and mental ailments, but science could not treat their spiritual injuries. Their concept of who God is and how His world should work was shattered by sin and the devastation that sin has brought on God's creation and into people's lives. First responders, victims of domestic abuse, and those ravaged by natural disasters experience this same brokenness, commonly referred to as moral or spiritual injury.
Spiritual injury must be talked about as Christians strive to care for and support their neighbors. Each person is created by God, loved by Him, and redeemed by His dear Son, Jesus Christ. Therefore, we want to care for all people who are suffering because God cares about them—no matter who they are or what they've been through.
This is where the Church can shine. As sisters and brothers in faith, we are being asked for help. We can share with others the spiritual healing that Jesus gives. How Long, O Lord? is a new Bible study that offers comfort to those experiencing moral injury and prepares others to provide spiritual care for those suffering from the aftereffects of violence on the human spirit.
How Long, O Lord?: Hope and Help When You Have Been Deeply Hurt will be released on March 13, 2018. You can see a preview of the study by clicking the link below.