The Life of Christ takes you on a fascinating journey into the life, ministry, death, and resurrection of Jesus of Nazareth.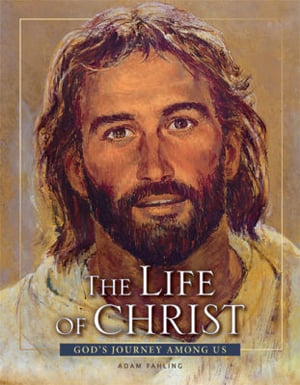 This new, updated edition of Adam Fahling's unique commentary describes the most important life, from the most widely read book, from the most influential religion in history. Anyone who owns a Bible has a copy of the four Gospels, which provide readers with the details of Jesus' life and the message He proclaimed. But how do the events of Christ's life fit together? The Life of Christ answers that question, while also explaining why the Church rejected other accounts of Christ's life that recent manuscript discoveries have brought to light.
"The subject needs no introduction. It concerns the earthly life of our Lord Jesus Christ, after the date of whose birth practically the whole civilized world numbers its years. He Himself is the Son of God, the Light, the Life, and the Truth; the First and the Last; the One and All; and the Way to life everlasting." —From the Preface
The Life of Christ will be available June 20, 2017. Add it to your Goodreads shelf.

Barbara Shippy was an associate editor at Concordia Publishing House. She attended the University of Missouri—Columbia, where she studied journalism and French. Barbara and her husband enjoy going to baseball games, traveling, and playing on the worship team at church.