Our devotion today focuses on the Gospel and comes from Best-Loved Passages of the Bible.
Scripture Readings
Judges 6:36–40
Psalm 136:1–4
Ephesians 4:7, 11–16
John 20:24–29
Read the propers for today in Lutheran Service Builder.
Devotional Reading
Thomas is often looked on in a bad light. Shamefaced along with all the other disciples who forsook Jesus as He went to the cross for the sins of all humankind, he suffers the misfortune of being absent during Jesus' first two post-resurrection appearances to His disciples. Stubbornly Thomas clings to his skepticism, only to have it melt at the sound of his Master's voice, "Stop doubting and believe."
"Blessed are those who have not seen and yet have believed" (John 20:29). We are those people. St. Peter wrote, "Though you have not seen him, you love him. Though you do not now see him, you believe in him and rejoice with joy that is inexpressible and filled with glory" (1 Peter 1:8). To be sure, we have our "Thomas" moments when our faith wavers and we stubbornly cling to our unbelief. It is then when our Savior, who has called us by our name, assures us of His guiding presence. Redeemed by our precious Savior, whom yet unseen we love, we are assured of eternity in heaven, where we will see God face to face. Then our faith will be changed to sight and our prayer to praise. "I believe; help my unbelief!" (Mark 9:24).
Prayer
Loving Father, strengthen us when we doubt Your promises. Keep us strong in faith until the day when our faith is changed to sight and prayer to praise. Amen.
Devotional reading and prayer are adapted from Best-Loved Passages of the Bible, page 222 © 1997 Concordia Publishing House. All rights reserved.
Scripture quotations are from the ESV® Bible (The Holy Bible, English Standard Version®), copyright © 2001 by Crossway, a publishing ministry of Good News Publishers. Used by permission. All rights reserved.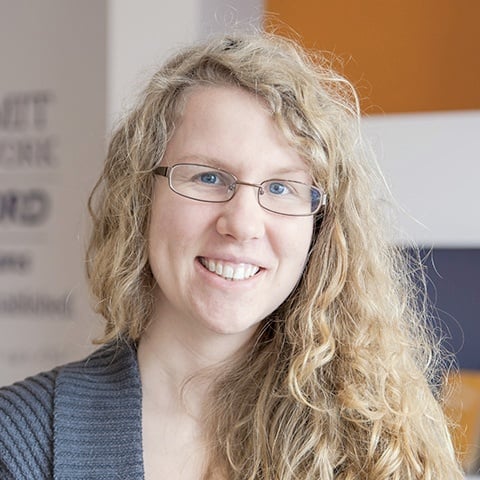 Deaconess Anna Johnson is a marketing manager at Concordia Publishing House. After graduating from the deaconess program at Concordia University Chicago, she continued her studies at the University of Colorado—Denver in education and human development. She has worked as a church youth director and served a variety of other nonprofit organizations, such as the Lutheran Mission Society of Maryland. Anna loves playing video games and drinking a hot cup of tea almost as much as she loves her cat and her husband.