We remember St. Stephen today with a devotion from The Big Book of New Testament Questions and Answers.
Scripture Readings
2 Chronicles 24:17–22
Psalm 119:137–144
Acts 6:8–7:2a, 51–60
Matthew 23:34–39
Read the propers for today in Lutheran Service Builder.
Devotional Reading
7:52 Why don't the disciples realize that the Jews killing Jesus was ultimately a good thing?
There is no doubt that the disciples knew that the crucifixion of Jesus meant redemption for the whole world (2Co 5:14–21). The problem Stephen is addressing is the hard-hearted impenitence that remained in these religious leaders, especially after Jesus had risen from the dead. This determination to oppose the truth, redemption, grace, and Spirit of God in Christ is exactly what Jesus is warning about when He discusses the one sin that cannot ever be forgiven (Mt 12:31–32; Heb 6:4–8; 10:26–30). Remember what a difference there is between God making our mistakes work for good and our disposition toward the mistakes we make. God can certainly save a person who is murdered and even make the family of such a person forgiving toward the murderer, but that does not make murder a good thing.
7:58 Why did the people lay their clothes at the feet of Saul?
Clothes were few and hard to come by in biblical times. (Remember how the soldiers cast lots to see who would get Jesus' clothes? But who would want them unless they were so very hard to come by? See Lk 23:34.) Cleaning clothes was also difficult to do. Thus, the men who were going to stone Stephen to death took off their outer garments in order to keep them clean. Note how this is indicative of the hypocrisy of their life: they appear to be very righteous on the outside, but inwardly they are full of jealousy and murder (Mt 23:25–33).
7:60 Did Stephen really fall asleep, or did he actually die?
The expression "fall asleep" can be very confusing in the New Testament unless we understand human nature and define our terms. For example, death has to do with the absence of positive relationships—this is why a nonfunctioning human body is called "dead." But a human soul is eternal and lives on, experiencing life in positive relationships or death in the absence of them (Lk 16:19–31). Therefore, an unbeliever is dead, even if his body is alive; a believer is alive, even if his body is dead (Jn 11:25–26). This is why Jesus and others refer to a believer who has died as "sleeping," since like the body when it sleeps, the person is still alive (Lk 8:50–56; Jn 11:11–14; 1Co 15:50–58).
Devotional reading is from The Big Book of New Testament Questions and Answers, pages 314–15 © 2015 Michael Eschelbach. Published by Concordia Publishing House.
Hymn
Jesus, in Your dying woes,
Even while Your lifeblood flows,
Craving pardon for Your foes:
Hear us, holy Jesus.
Oh, may we, who mercy need,
Be like You in heart and deed,
When with wrong our spirits bleed:
Hear us, holy Jesus.
Hymn text is LSB 447:1, 3.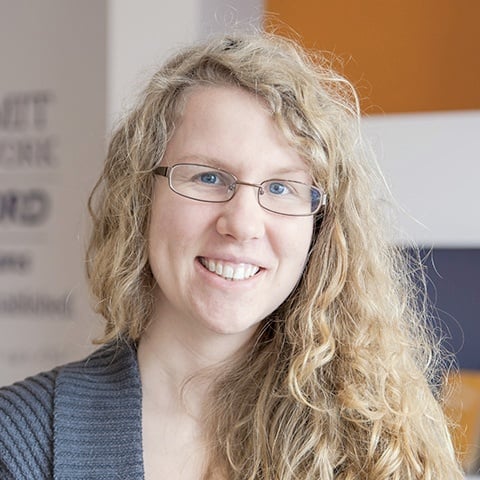 Deaconess Anna Johnson is a marketing manager at Concordia Publishing House. After graduating from the deaconess program at Concordia University Chicago, she continued her studies at the University of Colorado—Denver in education and human development. She has worked as a church youth director and served a variety of other nonprofit organizations, such as the Lutheran Mission Society of Maryland. Anna loves playing video games and drinking a hot cup of tea almost as much as she loves her cat and her husband.