For the commemoration of Katharina von Bora Luther today, we read a devotion from Hero of Faith: Katharina von Bora.
Devotional Reading
Katie left a wonderful legacy, one worked by the Holy Spirit in Katie's heart and life.
Though she would be the first to accuse herself of weakness of faith and failure in prayer, Katie lived a life of faith and prayer that truly honored Jesus. Looking back at her courageous decisions and strong character, we thank Him. And we see proof that the Lord defends His faithful people. He hears and answers our prayers.
Only God knows how Martin Luther's ministry would have been different had he not had Katie as his wife. Without her care, the great reformer's life might have been much shorter. He surely would not have written as much. He would not have been as able to tie his sermons and books so closely to real life in real families. The Holy Spirit used Katie and Martin's talks and prayers to shape the faith they shared.
Katie's example as a wife, mother, household manager, and child of God changed the ways people thought about women, about families, and about children. It helped people see that one's vocation (or calling) from God need not mean living in a cloister. Taking care of a home, helping children grow up as Christians, sharing the joys and challenges of family life—these, too, could be God's calling. This work pleases the Savior just as much as or maybe even more than life behind convent walls.
Martin had once called Katie "the Morning Star of the Reformation" because she usually got up at 4:30 to begin her work at Lutherhaus. Given his respect and love for her, he may have meant much more by that name. Just as the morning star shines brightly in the eastern sky before dawn, Katharina's life shone brightly with the love Jesus had shown her.
That same Savior lives in you too! Just as He called Katie in her Baptism to serve Him by serving others, He is calling you! What shape will your service take?
Devotional reading is from Hero of Faith: Katharina von Bora, pages 54–56 © 2011 Concordia Publishing House. All rights reserved.
Prayer
Almighty Father, maker of heaven and earth: I praise You for having fashioned me in love and set me within this world, which You have also created. For all that You have given me in body and soul and for the wondrous ways in which You take care of me, I give You thanks. Keep me mindful of Your bountiful gifts, ever looking to You for all good things in this earthly life, and teach me to receive them as Your child and heir; through Jesus Christ, Your Son. Amen.
Prayer is from Luther's Small Catechism with Explanation, page 145 © 2017 Concordia Publishing House. All rights reserved.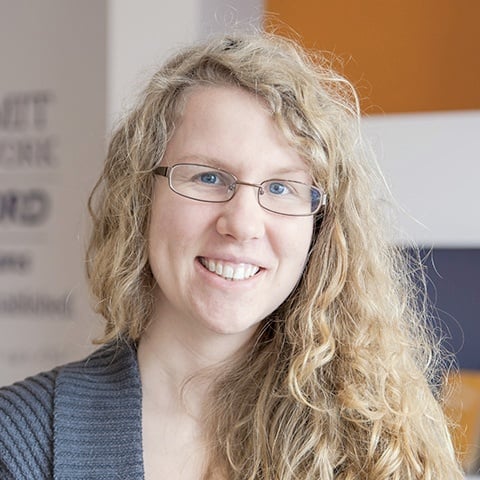 Deaconess Anna Johnson is a marketing manager at Concordia Publishing House. After graduating from the deaconess program at Concordia University Chicago, she continued her studies at the University of Colorado—Denver in education and human development. She has worked as a church youth director and served a variety of other nonprofit organizations, such as the Lutheran Mission Society of Maryland. Anna loves playing video games and drinking a hot cup of tea almost as much as she loves her cat and her husband.