Today we remember when God saved Shadrach, Meshach, and Abednego from the fiery furnace in Daniel 3. Our devotion comes from Three Men Who Walked in Fire as printed in Arch Books Treasury Vintage Collection: 1966–1967.
Devotional Reading
The narrative of Shadrach, Meshach, and Abednego is a story of God at work in the lives of people. God gave these three young men a strong faith. They loved and trusted God so much that they were ready to walk in fire rather than deny Him for other gods. Even the powerful king of mighty Babylon could not move them to disobey God. God was at work, keeping them in faith.
God was also at work to protect them from the flames of the fire. He sent His angel messenger to deliver them from burning to death. He used this mighty act of deliverance to lead the king and many people in the land to know Him as the true God over all the earth.
God is also at work in the lives of His people today. He shows His love and power to us in Jesus Christ. In the Gospel God shares with us the good news that Jesus delivered us from all evil by His death on the cross and His resurrection from the grave. God tells us that Jesus overcame temptations to deny His Father and to worship false gods. God sends His Spirit to lead us to faith in Him. He stands by us with His loving power when we are tempted to choose what is popular instead of what is godly, when we are urged to take the easy way instead of the right way as children of God.
May God help us appreciate His love and His deliverance in Jesus Christ. May He strengthen our faith in His wonderful goodness, especially in time of danger and temptation.
Devotional reading is adapted from Three Men Who Walked in Fire as printed in Arch Books Treasury Vintage Collection: 1966–1967, page 312 © 2016 Concordia Publishing House. All rights reserved.
Psalm 25:1–10
To you, O LORD, I lift up my soul.
O my God, in you I trust;
let me not be put to shame;
let not my enemies exult over me.
Indeed, none who wait for you shall be put to shame;
they shall be ashamed who are wantonly treacherous.
Make me to know your ways, O LORD;
teach me your paths.
Lead me in your truth and teach me,
for you are the God of my salvation;
for you I wait all the day long.
Remember your mercy, O LORD, and your steadfast love,
for they have been from of old.
Remember not the sins of my youth or my transgressions;
according to your steadfast love remember me,
for the sake of your goodness, O LORD!
Good and upright is the LORD;
therefore he instructs sinners in the way.
He leads the humble in what is right,
and teaches the humble his way.
All the paths of the LORD are steadfast love and faithfulness,
for those who keep his covenant and his testimonies.
Scripture quotations are from the ESV Bible® (The Holy Bible, English Standard Version®), copyright © 2001 by Crossway Bibles, a publishing ministry of Good News Publishers. All rights reserved.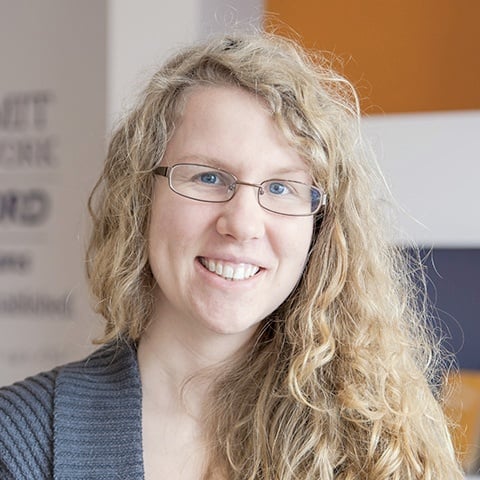 Deaconess Anna Johnson is a marketing manager at Concordia Publishing House. After graduating from the deaconess program at Concordia University Chicago, she continued her studies at the University of Colorado—Denver in education and human development. She has worked as a church youth director and served a variety of other nonprofit organizations, such as the Lutheran Mission Society of Maryland. Anna loves playing video games and drinking a hot cup of tea almost as much as she loves her cat and her husband.