Our devotion for the commemoration of Adam and Eve today comes from Bearing the Cross: Devotions on Albrecht Dürer's Small Passion.
Devotional Reading
The title page of Albrecht Dürer's Small Passion shows Jesus as the Savior of the world. This illustration encompasses not only His Passion, but also who Christ is and His work in God's plan of salvation for fallen mankind. It clearly pictures the Incarnation, God as man in Jesus of Nazareth. It is the fulfillment of God's first promise to Adam and Eve in the Garden of Eden after sin entered the world.
The cruciform halo (also known as a nimbus) depicts His divine nature, and the unique three pronged rays represent the Trinity. Yet Christ's human nature is also portrayed as the Suffering Servant of Isaiah 53, stripped of the dignity of clothing. He wears the crown of thorns, unable to hold up His head under the burden of the world's sin and guilt. His feet, marked with nail prints, rest on the earth's turf. Even His crucifixion can be seen, for Jesus' upper body completes the lower portion of the cross.
But the triumph of Easter is already seen as Christ sits on the rock of the tomb. "He is not here, but has risen" (Luke 24:6). His position on the earth brings to mind the Christmas message of the angels in Luke 2:14: "Glory to God in the highest, and on earth peace among those with whom He is pleased!" . . .
God's love to Adam and Eve was immediate after their fall into sin. Although they had abandoned their Creator, God did not abandon His creatures. In Genesis 3:15 the Gospel had already been proclaimed as a promise to Adam and Eve and a curse for Satan. Though the tempter would be defeated, the price would be high. It required perfection and a life of obedience to God that Adam and Eve had exchanged for Satan's lies. They had traded their relationship with God for death. There was nothing they could do to save themselves from eternal separation from their Creator.
This is the condition into which we are all born and in which we all live. We all sin and fall short of the requirements of God's Holy Law. Left to ourselves, we have only death and an eternity in hell. But God, in mercy to His fallen creation, promised to send a Second Adam to be a perfect, sinless, obedient man. This man would be tempted by Satan and yet remain steadfast to the Word of God. He would do battle with Satan and be victorious. Instead of taking out His wrath for our sin on us, the Father places our judgment on Jesus, abandoning His own Son to death on a cross. This Offspring of the woman would take the sin of the world into His own body and defeat Satan by His suffering, death, and resurrection. Jesus would die so that we all might receive forgiveness for our sins and the gift of an eternity with Him in heaven. Come, walk with Christ in His Passion.
Devotional reading is from Bearing the Cross: Devotions on Albrecht Dürer's Small Passion, pages 19–21 © 2012 Carolyn S. Brinkley. Published by Concordia Publishing House.
Prayer
Lord, my God, because You say it unto me, therefore will I believe it, and cling to it in life and death, that I am justified in Your sight by faith, without the deeds of the Law. Trusting in this, will I depart, and lifting up my head before Your judgment-throne, I shall say: You, O God, have forgiven my sins unto me and thereby declared me righteous. I pray You, my God, keep me in this faith which alone will save me. Amen.
Prayer is from The Lord Will Answer, page 167 © 2004 Concordia Publishing House. All rights reserved.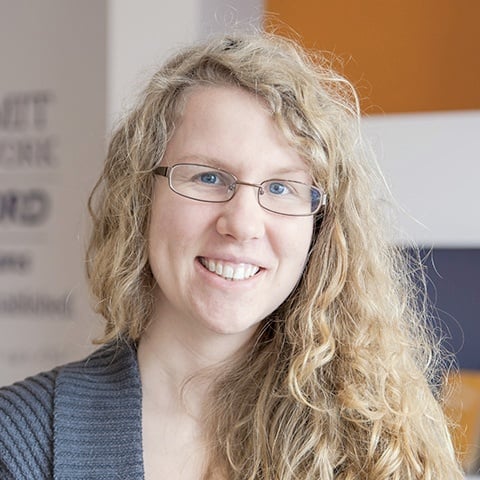 Deaconess Anna Johnson is a marketing manager at Concordia Publishing House. After graduating from the deaconess program at Concordia University Chicago, she continued her studies at the University of Colorado—Denver in education and human development. She has worked as a church youth director and served a variety of other nonprofit organizations, such as the Lutheran Mission Society of Maryland. Anna loves playing video games and drinking a hot cup of tea almost as much as she loves her cat and her husband.