As we remember St. Andrew today, we read about the Epistle with a devotion from Commentary on Romans.
Scripture Readings
Ezekiel 3:16–21
Psalm 139:1–12
Romans 10:8b–18
John 1:35–42a
Read the propers for today on lutherancalendar.org.
Devotional Reading
The voice of righteousness by faith says not "Do!" but "It is done!" God's justifying deed is there, available to man, in the Word which comes to him ("that we proclaim"); man need not discover it or devise it. He need but believe it; it is a "word of faith," a Word which asks for faith and creates it (cf. 1:17). This Word is near him, creating faith in his heart and evoking a confession from his lips. Thus this "word of faith," this Gospel, is a power for salvation. For if a man confesses with his lips that Jesus is Lord, he has Jesus for his Lord, he has peace with God through his Lord and can rejoice in God through Jesus Christ, his Lord (5:1, 11). If he believes that God has raised Him from the dead, without his willing or exertion, he shares the resurrection-life and resurrection-glory of his Lord. (Cf. 6:4, 8)
With the heart a man believes. In the language of the Bible, "heart" covers the whole inner man, his mind no less than his emotions and his will. He believes, and so he is cleared of guilt; he comes under the justifying verdict which God has spoken in the death and resurrection of His son, and righteousness is his. He confesses and is saved. Faith and confession are two aspects of one reality; they constitute one life before God under the lordship of Jesus Christ. Man does not come to faith in solitude; when those who preach the Word of faith to him say, "Believe in the Lord Jesus, and you will be saved," he replies with the confession, "I believe in Him." No man who has the Lord Jesus for his Lord remains a silent servant of his Lord, ashamed to acknowledge Him before men (Mark 8:38), but he confesses Him before men. And his Lord will confess him at the judgment before His Father. So he shall be saved. (Matt. 10:32; Luke 12:8)
No one who has faith will be put to shame. All, Jew and Gentile, have sinned (3:23); all are justified through faith. Faith gathers all men, Jew and Greek, beneath the lordship of one Lord, a Lord who has riches that suffice for all, riches of mercy for all who call on Him.
Devotional reading is adapted from Commentary on Romans, pages 189–90 © 1968 Concordia Publishing House. All rights reserved.
Prayer
How excellent, O Lord, have Your thoughts been toward us, in that You made us after Your image. And when we were lost in sin, You sent Your Son to redeem us, and granted Your Spirit to renew us unto righteousness and true holiness. Thanks be to Your mercy, now and forever. Amen.St. Andrew
Prayer is from Reading the Psalms with Luther, page 333 © 2007 Concordia Publishing House. All rights reserved.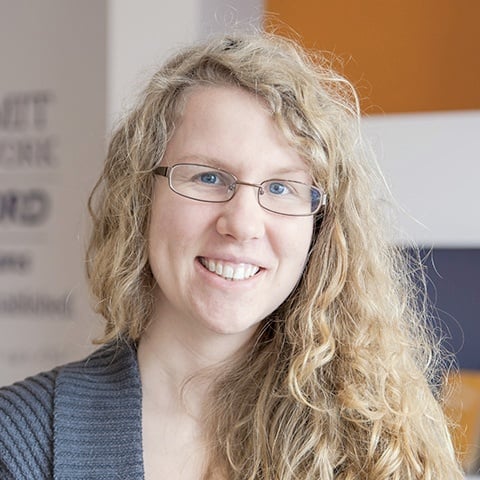 Deaconess Anna Johnson is a marketing manager at Concordia Publishing House. After graduating from the deaconess program at Concordia University Chicago, she continued her studies at the University of Colorado—Denver in education and human development. She has worked as a church youth director and served a variety of other nonprofit organizations, such as the Lutheran Mission Society of Maryland. Anna loves playing video games and drinking a hot cup of tea almost as much as she loves her cat and her husband.