Today we remember St. Luke and give thanks to God for Luke's Gospel account. Our devotion is an excerpt from a sermon in Sermons for Feasts, Festivals, and Occasions: Selections from Concordia Pulpit Resources.
Scripture Readings
Isaiah 35:5–8
Psalm 147:1–11
2 Timothy 4:5–18
Luke 10:1–9
Read the propers for today in Lutheran Service Builder.
Devotional Reading
St. Luke gives us a "narrative," an "orderly account" of our Lord's journey to Jerusalem, where He embraced death on the cross for our redemption. Redemption is the theme of St. Luke's Gospel from beginning to end. Luke records the words of Zechariah's song as the old priest blesses "the Lord God of Israel, for He has visited and redeemed His people" (1:68). That redemption is won by Jesus Christ. He is the Lord who brings salvation to sinners like Zacchaeus, for He is "the Son of Man [who] came to seek and to save the lost" (19:10).
The salvation of the lost has a price: the suffering and death of the Son of God. St Luke, in his Gospel, diagnoses the disciples' malady: they did not understand that it was necessary that the Messiah should suffer and die. . . . St. Luke shows us that the death of the Great Physician was necessary to remedy the sins of the world. Nothing less would do!
Easter's empty tomb is the Father's assurance that His Son's death is remedy enough for the world's sins. St. Luke does not stop with the open tomb; he moves on to show us the risen Lord alive and active with His disciples, opening their minds to understand the Scriptures and making Himself known in the breaking of the bread. The risen Lord calls and gathers His own around His Word and Meal. Having so gathered His disciples, He then sends them to proclaim repentance and forgiveness of sins to all nations in His name. St. Luke ends his Gospel as he began it: on a note of blessing and joy, for Mary's Son is in truth the Son of God. Crucified and risen from the dead, He is the Savior of the world, our Savior. St. Luke rejoiced to give us a faithful and true record of that salvation. Today, the feast of St. Luke the evangelist, we rejoice in his Gospel and pray to God that we may be found faithful to its truth and healing power.
Devotional reading is from Sermons for Feasts, Festivals, and Occasions: Selections from Concordia Pulpit Resources, page 66 © 2008 Concordia Publishing House. All rights reserved.
Prayer
Help me always to remember, Lord Jesus, that Thou art true God and true man; that Thou hast shed Thy holy precious blood for me to redeem me from sin, from eternal death, and from the power of the devil, that I might be Thine forever. . . .
Help me to remember what Thou hast graciously done for me, and in that remembrance help me to trust in Thee for all my needs, never doubting that Thou art my God and that I am Thy beloved child. In that knowledge help me to live joyfully and confidently, and to die gloriously; through Jesus Christ. Amen.
Prayer is from My Prayer Book, pages 70–71 © 1957 Concordia Publishing House. All rights reserved.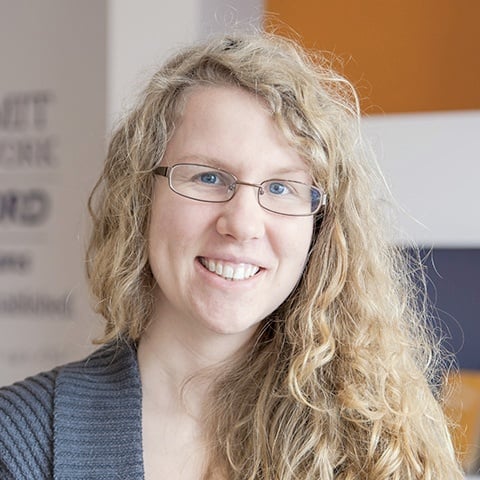 Deaconess Anna Johnson is a marketing manager at Concordia Publishing House. After graduating from the deaconess program at Concordia University Chicago, she continued her studies at the University of Colorado—Denver in education and human development. She has worked as a church youth director and served a variety of other nonprofit organizations, such as the Lutheran Mission Society of Maryland. Anna loves playing video games and drinking a hot cup of tea almost as much as she loves her cat and her husband.