Today we remember three New Testament women who served the Early Church: Dorcas, Lydia, and Phoebe. Our devotion comes from Special Women in the Bible and focuses on Dorcas.
Devotional Reading
In the city of Joppa there lived a woman named Dorcas. She was a Christian—a follower of Jesus Christ.
Dorcas spent her days helping people. The poor people and the widows especially loved her, because she was so good and kind to them.
One day Dorcas became very, very sick. Soon she died.
Now it happened that Peter, a disciple of Jesus, was preaching in a town nearby. The friends of Dorcas had heard that Peter had done many wonderful things in the name of Jesus.
"Perhaps Peter could help Dorcas even though she has already died," the friends said to each other.
So two men were sent to ask Peter to come to Joppa.
When Peter arrived, he was taken upstairs to the room where Dorcas lay. Many of Dorcas' friends were already there. The poor people of Joppa were there, too, crying and showing each other the warm coats Dorcas had made for them.
"I want everyone to leave the room," Peter said.
When everyone had gone, Peter knelt down and prayed. He asked God to bring Dorcas back to life. Then he turned to Dorcas and said, "Dorcas, get up."
Dorcas opened her eyes. She looked at Peter for a minute, and then she sat up.
Peter took Dorcas by the hand and led her to the door of the room.
"Come on in," Peter called to the people who were waiting downstairs. "Here is your friend Dorcas. She has been raised from the dead in the name of Jesus."
Jesus had gone back to heaven, but He had not forgotten the disciples; He had sent the Holy Spirit just as He promised He would. The Holy Spirit gave power to the disciples. And many people were turning to the Lord.
Devotional reading is from Special Women in the Bible, pages 31–32 © 1980 Concordia Publishing House. All rights reserved.
Prayer
Father, when my last hour comes, take me to be with You in heaven, through Jesus Christ, my Lord. Amen.
Prayer is from The Lutheran Study Bible, page 1855 © 2009 Concordia Publishing House. All rights reserved.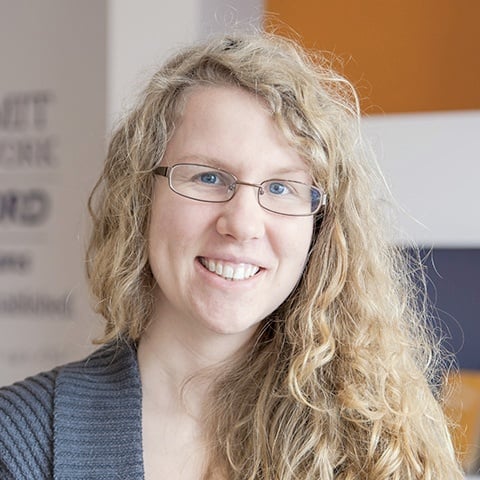 Deaconess Anna Johnson is a marketing manager at Concordia Publishing House. After graduating from the deaconess program at Concordia University Chicago, she continued her studies at the University of Colorado—Denver in education and human development. She has worked as a church youth director and served a variety of other nonprofit organizations, such as the Lutheran Mission Society of Maryland. Anna loves playing video games and drinking a hot cup of tea almost as much as she loves her cat and her husband.