Our devotion for today is about the Epistle and comes from God's Word for Today: James.
Scripture Readings
Jeremiah 11:18–20
Psalm 54
James 3:13—4:10
Mark 9:30–37
Read the propers for today in Lutheran Service Builder.
Devotional Reading
Our sinful self is always at war with the new person we are in Christ. Our tongue exposes us. It reveals the battle. We have not yet obtained perfection. At times, our thoughts and actions may show considerable understanding. Our emotions in control, we act in a reasonably constant way. Then, all of a sudden, we come up with ideas, feelings, and actions that are exactly the opposite of wisdom or understanding.
"What causes quarrels and what causes fights among you?" James asks (4:1). Apparently, the early Christian community struggled with the same problems that surface in the church today: quarreling, backbiting, feuding, judging. James puts his finger on the root of the problem by answering his own question. It is the sinful desires that battle within us that cause our troubles.
James' call to repentance is clear: turn from your sinful ways, from friendship with the world, which is hatred toward God, and resist the devil. Come back to God in penitence; He will welcome you with open arms.
James' words are meant for us too. Whenever we find ourselves caught up in arguments and backbiting in our personal or church relationships, we too need to examine our hearts, confess our sinfulness, and ask God for forgiveness and renewal.
The humble are those who acknowledge their status as God's creatures, recognize their insufficiency apart from Christ, and desire fellowship with God in Jesus Christ. The admonition and promise in 4:9 are a parallel to that in 4:7: "Resist the devil, and he will flee from you." The appeal to "humble" oneself means to repent of one's sinfulness. It is understood that our trust is to be in Jesus Christ's death and resurrection for our forgiveness and reconciliation. That is our exaltation. God lifts us up to be His own. Then our sorrow is turned to joy (Is. 51:11). Exalting us, the Holy Spirit brings to fruitful completion God's jealous yearning (4:5) by dwelling and working within us the victory of Christ's resurrection.
Devotional reading is adapted from God's Word for Today: James, pages 51, 57, 116 © 1995 Concordia Publishing House. All rights reserved.
Scripture quotations are from the ESV® Bible (The Holy Bible, English Standard Version®), copyright © 2001 by Crossway, a publishing ministry of Good News Publishers. Used by permission. All rights reserved.
Hymn
Video is of "Lord of Glory, You Have Bought Us" from Piano Stylings, Set 1: Hymns for the Church Year © 2015 Concordia Publishing House.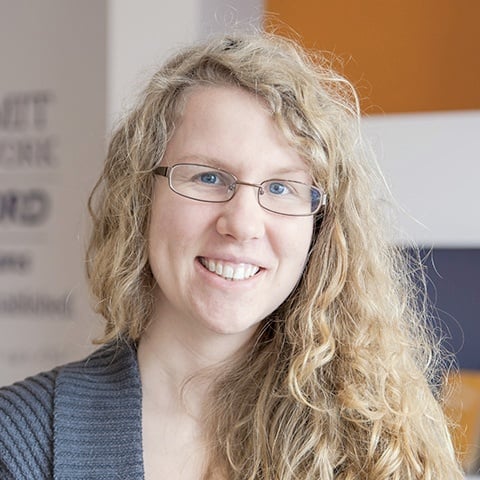 Deaconess Anna Johnson is a marketing manager at Concordia Publishing House. After graduating from the deaconess program at Concordia University Chicago, she continued her studies at the University of Colorado—Denver in education and human development. She has worked as a church youth director and served a variety of other nonprofit organizations, such as the Lutheran Mission Society of Maryland. Anna loves playing video games and drinking a hot cup of tea almost as much as she loves her cat and her husband.