We focus on the Old Testament Reading today with a devotion from Concordia Pulpit Resources.
Scripture Readings
Isaiah 35:4–7a
Psalm 146
James 2:1–10, 14–18
Mark 7:24–37
Read the propers for today in Lutheran Service Builder.
Devotional Reading
Life in this world is marked by anxiety, for our sin has subjected creation to futility. Disease stalks healthy bodies. Hearing, eyesight, and mobility can and are lost to accident, disease, or old age. Neither health nor wealth can be guaranteed. The Lord speaks of these last days as times of stress, perplexity, and anxiety (see, for example, Lk 21:25–26). Far from evolving toward a state of harmony and perfection, the earth and the life it sustains careens toward dissolution, both ecologically and ethically. Evil apparently triumphs. The righteous suffer while the wicked seem to prosper. Injustice prevails on national and international levels. The end of every human biography is finally death . . . which is sin's ultimate payoff.
Into this world God comes to save. His bold words set troubled hearts at peace: "Be strong; fear not!" (v 4). When God says "fear not," pay attention, for this is far different from an empty platitude. It is more than a command; it is a word that itself casts out our fears, for God is himself acting. In both the Old and the New Testaments, God announces His salvific actions with a word that bids anxious hearts "fear not." He says to His Israel, "Fear not, for I have redeemed you; I have called you by name, you are mine" (Is 43:1b). Through the angel, He proclaims to Bethlehem's astonished shepherds, "Fear not, for behold, I bring you good news of great joy that will be for all the people" (Lk 2:10). To the terrified disciples in the midst of a stormy sea, He says, "Take heart; it is I. Do not be afraid" (Mk 6:50). The risen Lord speaks to those confused women on Easter morning: "Do not be afraid" (Mt 28:10).
With these words, God would tenderly remind you that He is not against you but for you in every way (Rom 8:1, 31–39). If God were your enemy, would He clothe himself in your flesh and blood and suffer and die on the cross to save you? Of course not! His vengeance, His judgment on your enemies (sin, death, and the devil), was executed in Christ, who bore your sins in His body to the cross and has answered for them with His own blood. Raised from the dead, He speaks to you the word of another judgment. It is the absolution: "Your sins are forgiven."
Devotional reading is adapted from Concordia Pulpit Resources, Vol. 25, Part 4, Series B, Pentecost 15 sermon © 2015 Concordia Publishing House. All rights reserved.
Scripture quotations are from the ESV® Bible (The Holy Bible, English Standard Version®), copyright © 2001 by Crossway, a publishing ministry of Good News Publishers. Used by permission. All rights reserved.
Hymn
Video is from "Praise to the Lord, the Almighty" © 2017 Concordia Publishing House.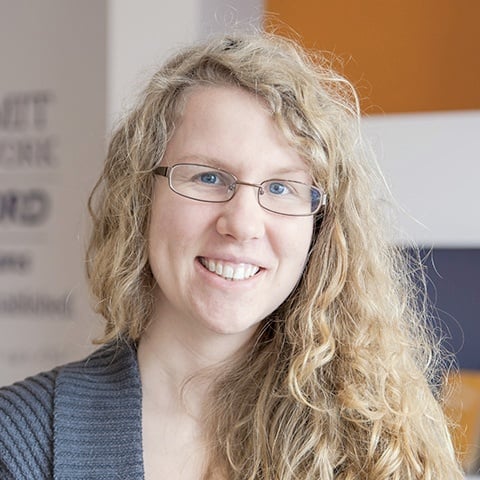 Deaconess Anna Johnson is a marketing manager at Concordia Publishing House. After graduating from the deaconess program at Concordia University Chicago, she continued her studies at the University of Colorado—Denver in education and human development. She has worked as a church youth director and served a variety of other nonprofit organizations, such as the Lutheran Mission Society of Maryland. Anna loves playing video games and drinking a hot cup of tea almost as much as she loves her cat and her husband.