We focus on the Old Testament Reading today with a devotion from Portals of Prayer.
Scripture Readings
1 Kings 19:1–8
Psalm 34:1–8
Ephesians 4:17—5:2
John 6:35–51
Read the propers for today on lutherancalendar.org.
Devotional Reading
Elijah exhibited such zeal and courage when he confronted the prophets of Baal that we might expect afterward he would carry on with unflagging boldness. Yet in 1 Kings 19, we see that this lion of a prophet was not so fearless as we might think. The threats of the powerful frightened him and chased him into hiding. He wanted to give up. He cried out, despairing and feeling utterly alone.
The Lord's response revealed His deep and abiding compassion toward Elijah. He sent His angel to touch him and feed him. He spoke to Elijah not in overwhelming force but in a low whisper, reassuring him that his ministry would continue. The Lord removed Elijah from his sense of isolation, revealing to him the remnant of believers and drawing him into companionship with Elisha.
When we are lonely, we, too, can cry out to our Savior, who calls us His friends. Despite our sin, He is the friend who has shown the greatest of love, laying down His life for us. He gathers to Himself a family in His Church, making us one through Him. He hears our cries, and He will answer with compassion.
Prayer
Dear Jesus, when I am lonely, comfort me with Your presence and the fellowship of Your believers. Amen.
Devotional reading and prayer are from Portals of Prayer, April–June 2017, June 14 devotion © 2017 Concordia Publishing House. All rights reserved.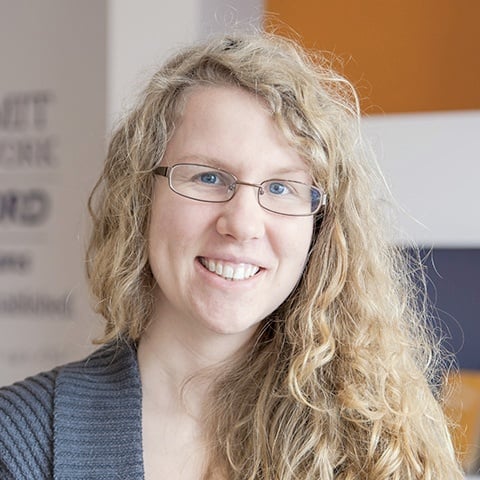 Deaconess Anna Johnson is a marketing manager at Concordia Publishing House. After graduating from the deaconess program at Concordia University Chicago, she continued her studies at the University of Colorado—Denver in education and human development. She has worked as a church youth director and served a variety of other nonprofit organizations, such as the Lutheran Mission Society of Maryland. Anna loves playing video games and drinking a hot cup of tea almost as much as she loves her cat and her husband.