The Gospel for the day is our focus and our devotion comes from Luther's Works, Volume 23 (Sermons on the Gospel of St. John Chapters 6–8).
Scripture Readings
Exodus 16:2–15
Psalm 145:10–21
Ephesians 4:1–16
John 6:22–35
Read the propers for today on lutherancalendar.org.
Devotional Reading
[In John 6:29] the Lord directs our attention to the subject of faith, overthrowing all their external worship of the Law and of works. They assumed that they were complying with the commands of God by doing outward works, by observing ceremonies, by engaging in ecclesiastical pomp, by setting themselves apart in food, drink, and garb, and by sacrificing calves, rams, and sheep.
Christ calls all this a food that does not keep, one that will not aid the dying to attain eternal life. It is a perishable food. It is like a day that passes away and a garment that wears out (Ps. 102:28). Therefore we must not pay attention to what is transitory; we must concentrate on a food that helps eternally. We must apply ourselves to that divine service which lasts forever, for bodily food will not endure. Thus the two kinds of divine service clash here: on the one hand, the transitory and vain service of God, to which they had devoted themselves hitherto and in which they sought nothing more than physical food; and, on the other hand, the true, eternal, and unending service of God, of which they had been ignorant until now. For example, they had not known that the Father had placed His seal on Christ, and that whoever would serve God had to dedicate himself to this service. For the true service of God consists in faith in Him whom the Father sent, namely, Jesus Christ. Thus in Ps. 2:12 the Holy Spirit admonishes men to kiss the Son, and none other. The psalm calls upon all great men, all kings, and all nations to pay homage to the Son, to kiss only Him, to accept and adopt Him as their Lord and King. St. Paul, too, declares that Christ is our Head. In Him God has included and united everything, so that he who does not believe in Him cannot stand before God, regardless of what other righteousness, mode of salvation, or wisdom he may have; for all these stand condemned.
All Holy Scripture is in agreement with this true service of God, which is indeed grounded in Holy Scripture. Therefore if you want to serve God, bear in mind that you must believe in Him whom the Father sent. If you want to know how to obtain God's grace and how to approach God, how to render satisfaction for your sin, and how to escape death, then this is truly God's will and true service, that you believe in Christ. The text deals with the work that we are to perform, namely, to believe. Faith is a work that man must do, and yet it is also called the work of God; for this is the true existence, work, life, and merit with which God desires to be honored and served. If there is no faith, God accepts nothing as service rendered to Him. Here we have the answer to the question: What is the real service of God? It is the doctrine of faith in Christ. Later Christ tells us about the origin of faith—for no one possesses faith of himself—when He says (John 6:44): "No one can come to Me unless the Father draws him." And again (John 6:65): "No one can believe in Me unless it is granted him by the Father." For faith is a divine work which God demands of us; but at the same time He Himself must implant it in us, for we cannot believe by ourselves.
Devotional reading is from Luther's Works, Volume 23 (Sermons on the Gospel of St. John Chapters 6–8), pages 22–23 © 1959 Concordia Publishing House. All rights reserved.
Hymn
Hymn is "At the Lamb's High Feast We Sing," hymn 633 from Lutheran Service Book. Video © 2017 Concordia Publishing House. All rights reserved.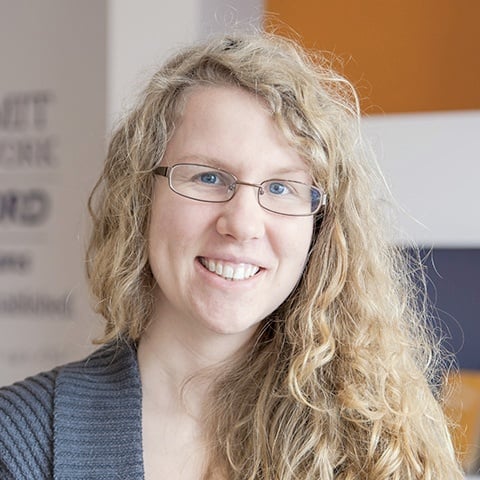 Deaconess Anna Johnson is a marketing manager at Concordia Publishing House. After graduating from the deaconess program at Concordia University Chicago, she continued her studies at the University of Colorado—Denver in education and human development. She has worked as a church youth director and served a variety of other nonprofit organizations, such as the Lutheran Mission Society of Maryland. Anna loves playing video games and drinking a hot cup of tea almost as much as she loves her cat and her husband.