Our devotion is from Restore the Roar!: Daily Devotions for Lent and Easter from Amos and focuses on the Old Testament Reading.
Scripture Readings
Amos 7:7–15
Psalm 85
Ephesians 1:3–14
Mark 6:14–29
Read the propers for today on lutherancalendar.org.
Devotional Reading
In this, his third vision, Amos sees the Lord standing beside a wall with a plumb line in His hand, checking to see if the wall is straight and true. Of course, the wall represents Israel, whom the Lord had called out of slavery in Egypt and claimed as His own. He had led them through the wilderness and given them the Ten Commandments. God had built this wall to be erect and even; He had invested everything in His people. Yet now it was no longer straight. God stands by His wall and measures it with the plumb line, and it is crooked and completely useless. Unlike the first two visions where God relented (Amos 7:3, 6), this time judgment will come. The Lord will destroy the places of false worship and King Jeroboam and his line will die by the sword. God has warned and He has waited. Now He must act.
Broken walls, cracked foundations, and shattered lives will be repaired only when David's fallen booth is restored (Amos 9:11). The New Testament announces that this Davidic restoration arrives in Jesus Christ. Jesus came from the line and house of David (e.g., Luke 2:4). He is called the son of David by two blind men (Matthew 9:27), while James references Amos 9:11–12 in speaking of Christ (Acts 15:15). Through the new and greater David, not only will Israel be restored, but so will the entire creation (John 3:16; Romans 8:19–23). This will not be done with plaster, "but with His [Christ's] holy, precious blood and with His innocent suffering and death" (Luther's explanation of the Second Article in the Apostles' Creed).
Jesus is the only one who can meet God's standards. He is straight and true and perfect in every way. Our Savior passes inspection on the first try. He meets and exceeds all the "specs." And His perfection takes the place of our imperfection. He is the unblemished "Lamb of God, who takes away the sin of the world" (John 1:29). Thanks be to God that the crooked places of our lives are replaced with Christ's perfect love and mercy.
Devotional reading is from Restore the Roar!: Daily Devotions for Lent and Easter from Amos, pages 36–37 © 2012 Concordia Publishing House. All rights reserved.
Scripture quotations are from the ESV® Bible (The Holy Bible, English Standard Version®), copyright © 2001 by Crossway, a publishing ministry of Good News Publishers. Used by permission. All rights reserved.
Hymn
Hymn is "God Has Spoken by His Prophets," hymn 583 from Lutheran Service Book. Video © 2017 Concordia Publishing House. All rights reserved.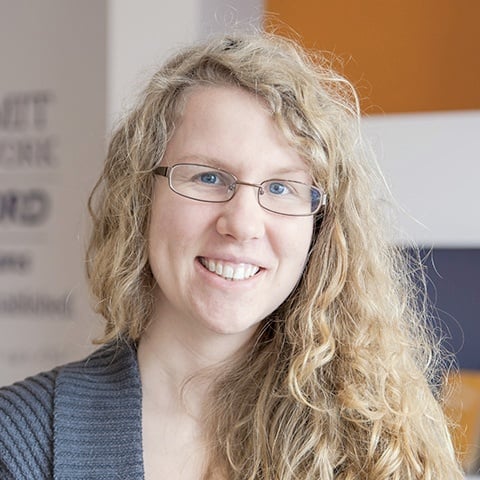 Deaconess Anna Johnson is a marketing manager at Concordia Publishing House. After graduating from the deaconess program at Concordia University Chicago, she continued her studies at the University of Colorado—Denver in education and human development. She has worked as a church youth director and served a variety of other nonprofit organizations, such as the Lutheran Mission Society of Maryland. Anna loves playing video games and drinking a hot cup of tea almost as much as she loves her cat and her husband.