Today we remember Joseph of Arimathea, the man who took Jesus' body down from the cross and buried Jesus in his own grave. Our devotion is from The Lutheran Study Bible.
Devotional Reading
23:50 Joseph . . . of Arimathea. Unknown, except for this event. Arimathea was either his birthplace or a former residence. Location of his tomb indicates he had moved to Jerusalem (Mt 27:60). . . . righteous man. Like Zechariah and Elizabeth (1:5–6) and Simeon (2:25), Joseph was a member of God's faithful people and a secret disciple of Jesus (Jn 19:38).
23:51 had not consented. Joseph may not have been notified, or he may have cast a dissenting vote at the Council's hasty trial of Jesus (22:66–71). looking for the kingdom of God. A pious Israelite with messianic expectations, similar to many at Jesus' birth (1:5–6; 2:25, 36–38). . . .
23:52 asked for the body. To keep Jesus' body from a criminal's common grave. Joseph's important position gave easier access to Pilate.
23:53 Anointing the dead involved wrapping them in a spiced linen cloth. tomb cut in stone. Rock-hewn tombs were common in Jerusalem. . . . no one had ever yet been laid. An unused tomb was fitting for the King of the Jews in the same way the never-ridden colt of Palm Sunday (19:30) had been. Joseph's action fulfills the law of Dt 21:22–23.
23:54 day of Preparation. Friday, when preparations were made for the next day's Sabbath. Sabbath was beginning. Late afternoon, with the sun setting.
23:55 how His body was laid. The women prepare for a proper burial after the Sabbath. Jesus' burial ends that climactic day that began with the Last Supper after sundown Thursday and ended at sundown Friday.
23:56 spices and ointments. Used in preparing Jesus' body for His permanent burial. rested. The Sabbath rest anticipated the rest that will come through Jesus' resurrection. Cf Heb 4:9.
23:50–56 Joseph of Arimathea secures the body of Jesus and places it in a newly hewn tomb. Women make preparations for a final burial after the Sabbath. Our sin has led to this, the death and burial of God's only Son. The work of redeeming the world is done.
Devotional reading is from The Lutheran Study Bible, page 1770 © 2009 Concordia Publishing House. All rights reserved.
Hymn
What Thou, my Lord, hast suffered
Was all for sinners' gain;
Mine, mine was the transgression,
But Thine the deadly pain.
Lo, here I fall, my Savior!
'Tis I deserve Thy place;
Look on me with Thy favor,
And grant to me Thy grace.
Hymn text is from "O Sacred Head, Now Wounded" (LSB 450). Text © 1941 Concordia Publishing House. All rights reserved.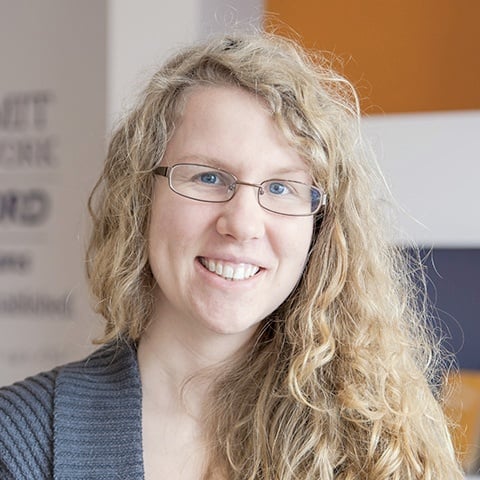 Deaconess Anna Johnson is a marketing manager at Concordia Publishing House. After graduating from the deaconess program at Concordia University Chicago, she continued her studies at the University of Colorado—Denver in education and human development. She has worked as a church youth director and served a variety of other nonprofit organizations, such as the Lutheran Mission Society of Maryland. Anna loves playing video games and drinking a hot cup of tea almost as much as she loves her cat and her husband.