The prophet Elijah is the subject of our devotion today as we read an excerpt from Men and Women of the Word: 45 Meditations on Biblical Heroes.
Devotional Reading
Having just informed Ahab that there would be neither dew nor rain for a long time, Elijah was commanded by God to hide in the desert region by the brook Cherith, and there the ravens (imagine!) would feed him. What did Elijah do with such a strange order? "He went and did according to the word of the LORD" (1 Kings 17:5). And there the greedy ravens brought bread and meat to God's man twice a day.
Soon the brook dried up. Now the prophet was subjected to another test. He was to travel to Sidon, a foreign country, and stay with a widow (imagine!) who was to feed him. Another strange command. But we read: "So he arose and went to Zarephath" (1 Kings 17:10). No questions, no excuses. Just obedience. When he arrived near the city, he found the widow getting ready to prepare her last meal for herself and her son. At the Lord's suggestion, Elijah demanded to be served the first part of this meal, and promised that the widow's food supply would not run out until the end of the drought. . . .
The widow, as if inspired by the faith of the prophet, "went and did as Elijah said; and she, and he, and her household ate for many days" (1 Kings 17:15). Panic and fear are contagious emotions. One terrified person in a crowd can set off a stampede or plunge the entire group into despair. On the other hand, one strong and fearless person can buoy up the hopes and spirits of many others. Elijah's faith was the combustible kind that ignited others to hope and believe.
We could go on to list numerous other situations in which the stalwart faith of God's man Elijah enabled him to face the wrath and whims of a bloody dictator, saw him through a one-man-plus-God challenge of 450 popular priests of Baal, and brought him unscathed to the floor of a flaming chariot that winged him out of this life and straight into heaven! Elijah had his lapses, his moments of frustration and despondency that come to all of the Lord's mighty warriors. But these passed as the word of the Lord sought out Elijah, lifted him up, and carried him along from wonder to wonder on the glorious road of faith.
Devotional reading is adapted from Men and Women of the Word: 45 Meditations on Biblical Heroes, pages 72–74 © 1964, 1996 Concordia Publishing House. All rights reserved.
Scripture quotations are from the ESV® Bible (The Holy Bible, English Standard Version®), copyright © 2001 by Crossway, a publishing ministry of Good News Publishers. Used by permission. All rights reserved.
Hymn
Who trusts in God, a strong abode
in heav'n and earth possesses;
who looks in love to Christ above,
no fear that heart oppresses.
In You alone, dear Lord, we own
sweet hope and consolation,
our shield from foes, our balm for woes,
our great and sure salvation.
Hymn text is from "Who Trusts in God" © 2014 Concordia Publishing House. All rights reserved.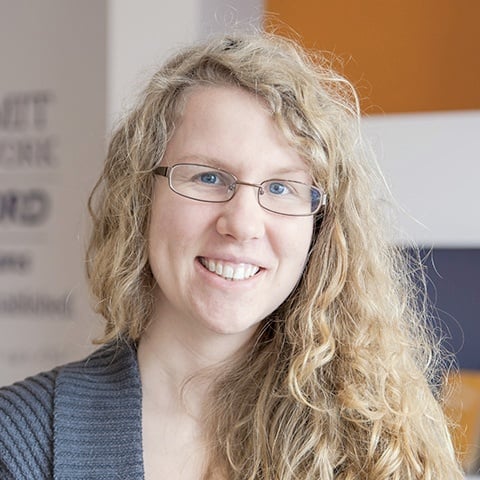 Deaconess Anna Johnson is a marketing manager at Concordia Publishing House. After graduating from the deaconess program at Concordia University Chicago, she continued her studies at the University of Colorado—Denver in education and human development. She has worked as a church youth director and served a variety of other nonprofit organizations, such as the Lutheran Mission Society of Maryland. Anna loves playing video games and drinking a hot cup of tea almost as much as she loves her cat and her husband.