We take our devotion today from Falling into Sin: Arch Books. This excerpt focuses on the Old Testament Reading and reminds us of God's first promise of a Savior in Genesis 3:15.
Scripture Readings
Genesis 3:8–15
Psalm 130
2 Corinthians 4:13—5:1
Mark 3:20–35
Read the propers for today on lutherancalendar.org.
Devotional Reading
When Adam and Eve ate of the tree of the knowledge of good and of evil, they brought sin into the world. With sin came death and every kind of evil. This was not God's plan for His beautiful world. His plan had included a loving relationship with all He had made—especially with the crown of His creation, the man into whom He had breathed His own breath and the woman He formed from the man.
Sin and shame bowed down the heads of our first parents. They did not become like God—as Satan had promised—but they did know good and evil. And God, in His great mercy and love, did not abandon them. In the words of Genesis 3:15, He promised to send a Savior. And He did!
After centuries, and in His time, God sent the Savior in the person of Jesus, His only Son. Jesus was born, lived, died, and rose again so that we might have a loving relationship with God, who forgives us for the sake of His Son and will one day indeed take us to heaven to live with Him forever.
Devotional reading is adapted from Falling into Sin: Arch Books, page 16 © 2016 Concordia Publishing House. All rights reserved.
Hymn
Hymn is "Rise! To Arms! With Prayer Employ You," hymn 668 from Lutheran Service Book. Video © 2018 Concordia Publishing House. All rights reserved.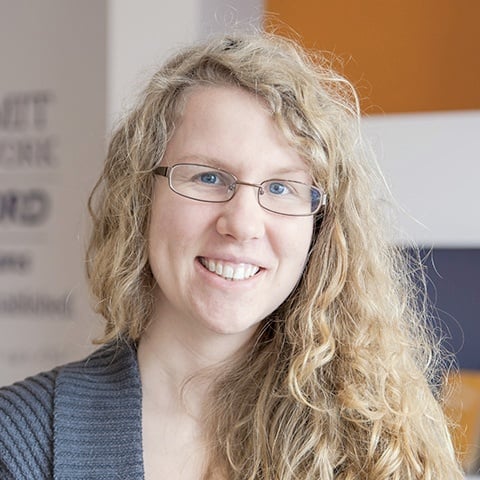 Deaconess Anna Johnson is a marketing manager at Concordia Publishing House. After graduating from the deaconess program at Concordia University Chicago, she continued her studies at the University of Colorado—Denver in education and human development. She has worked as a church youth director and served a variety of other nonprofit organizations, such as the Lutheran Mission Society of Maryland. Anna loves playing video games and drinking a hot cup of tea almost as much as she loves her cat and her husband.