For our commemoration of Elisha today, we read about God temporarily blinding the Aramean army when they came after Elisha, and Elisha feeding and freeing them rather than killing them. Our devotional reading is from How Enemies Became Friends: Arch Books.
Devotional Reading
The Aram king, Benhadad, wanted to conquer Samaria, but it would never happen as long as Elisha, the prophet, continued to tell the Israelites what Benhadad was up to. The solution was simple—kill the spy to win the war. So that's what the Arameans set out to do. When Elisha's servant looked out the door and saw the Aramean army, he was understandably frightened. Their death was certain.
What the servant and the Arameans didn't realize was that God and not Elisha was in control of the situation. At Elisha's prayer, the servant's eyes were opened and he saw God's army surrounding their enemy. Again, at Elisha's prayer, the enemy army was blinded and Elisha led them away to the Israelite king, Joram. Then, Elisha prayed again and asked God to restore the soldiers' sight. When they could see, they were terrified to find themselves standing before the Israelite king.
The logical thing to do when you have the advantage, as Joram did, is to take care of your enemy once and for all. Joram could have easily killed every soldier. Elisha had a different idea—feed them and send them home. Joram did that and it put an end to the skirmish.
So it was that enemies were made to be friends, at least for a time. The war between Aram and Samaria did not end there, and life for the children of Israel and Elisha was not without danger.
You may have battles of your own; you may be anxious about threats that are real or imagined. While it's true that not all of our enemies will become our friends and not all of our friendships will last, you can use this Bible story to remind yourself that God opens our eyes to His power and protection. Through the work of God's Son, Jesus, our enemies—sin and Satan—are defeated once and for all.
Devotional reading is adapted from How Enemies Became Friends: Arch Books, page 16 © 2008 Concordia Publishing House. All rights reserved.
Prayer
O Lord, surround us with the care of Your holy angels, that we may not fear but act confidently and compassionately, through Christ, our Lord. Amen.
Prayer is from The Lutheran Study Bible, page 589 © 2009 Concordia Publishing House. All rights reserved.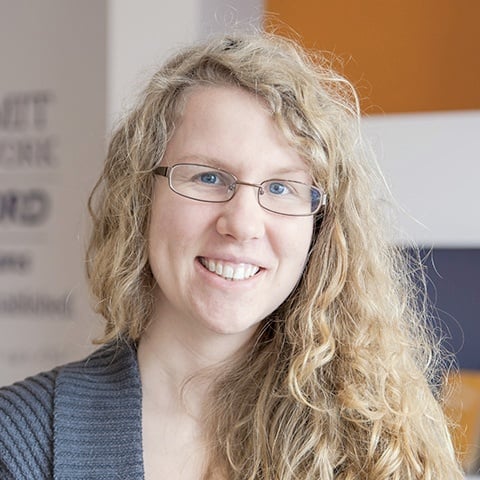 Deaconess Anna Johnson is a marketing manager at Concordia Publishing House. After graduating from the deaconess program at Concordia University Chicago, she continued her studies at the University of Colorado—Denver in education and human development. She has worked as a church youth director and served a variety of other nonprofit organizations, such as the Lutheran Mission Society of Maryland. Anna loves playing video games and drinking a hot cup of tea almost as much as she loves her cat and her husband.