Today, we remember when Mary visited Elizabeth, and John leapt in his mother's womb. We focus on the Gospel of the day with an excerpt from Concordia Classics: Luke.
Scripture Readings
Isaiah 11:1–5
Psalm 138
Romans 12:9–16
Luke 1:39–56
Read the propers for today on lutherancalendar.org.
Devotional Reading
We can well understand that Mary would be eager to speak to her relative Elizabeth of the extraordinary favors which God had shown to the latter and herself. Her heart must have been filled to overflowing with feelings of joyful gratitude and awe, and she must have said to herself that Elizabeth on account of her heaven-granted bliss would be a fit person to whom she could confide her own blessed secret. We have no knowledge of the situation which obtained in Mary's home, whether her parents were living, whether the one sister mentioned as such in the Gospels (J 19:25) was still unmarried (although this reference may be to her sister-in-law, briefly called her sister), and whether there were other sisters and any brothers. At any rate, it was possible for her to leave, and as soon as she could, she started for the town of Zacharias and Elizabeth, who lived in the hill country of Judea. This term designates the series of high hills traversing Judea from the north to the south. Since Zacharias was a priest, and since Hebron, which was located in the so-called hill country, was a city allotted to priests (Josh 21:11), it is well possible that Hebron is the city which we have to think of here. The distance between Nazareth and Hebron was about 100 miles. Mary, we may take for granted, traveled in a caravan or at least with a companion. Marvelous things happened when she entered the house of her relatives. The movement of the unborn child of Elizabeth when Mary's greeting reached her would have been considered a purely natural occurrence if Elizabeth had not through the Holy Spirit been made aware of its special significance. The unborn child, the forerunner of the Messiah, filled with the Holy Spirit, greets his Master, who had come in the womb of Mary. Likewise does Elizabeth under the influence of divine inspiration render Him homage. She commends Mary, who, in contrast to Zacharias, had believed the angelic message delivered to her. Mary, so Elizabeth says, is to be congratulated because the great promise she received will certainly be fulfilled.
Devotional reading is from Concordia Classics: Luke, pages 57–58 © 1956, 1984 Concordia Publishing House. All rights reserved.
Hymn
Holy is the name of God
whose mercy flows from age to age.
God has done mighty things for me.
Glory to the Father and to the Son
and to the Holy Spirit,
as it was, is, and always shall be.
Hymn text is from "The Magnificat" © 2001 Concordia Publishing House. All rights reserved.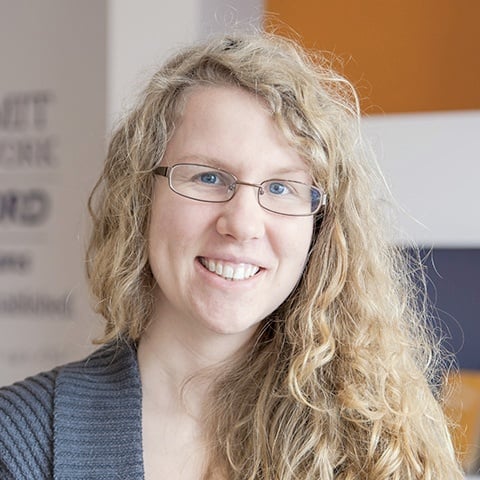 Deaconess Anna Johnson is a marketing manager at Concordia Publishing House. After graduating from the deaconess program at Concordia University Chicago, she continued her studies at the University of Colorado—Denver in education and human development. She has worked as a church youth director and served a variety of other nonprofit organizations, such as the Lutheran Mission Society of Maryland. Anna loves playing video games and drinking a hot cup of tea almost as much as she loves her cat and her husband.