On the feast of St. Mark today, we take our devotion from Portals of Prayer.
Scripture Readings
Isaiah 52:7–10
Psalm 146
2 Timothy 4:5–18
Mark 16:14–20
Read the propers for today on lutherancalendar.org.
Devotional Reading
Do you think of feet as beautiful? Probably not. Feet get calloused, dirty, dusty, and stinky. And yet God's word calls feet beautiful. Why?
The beautiful thing about these feet in Isaiah 52 has nothing to do with their appearance or cleanliness or scent. The beauty of these feet is that they carry, they propel, the one who brings Good News. Since the feet carry the messenger, and the messenger shares the beautiful message of peace and salvation, the feet then become the beautiful delivery system of this message: our God loves us so much that He sent His only Son to be our Savior from sin. The prophets' feet, the apostles' feet, St. Mark's feet, and even your pastor's feet are beautiful because they bring this beautiful message of the forgiveness of sins, life, and salvation to you.
Another pair of beautiful feet got dirty and dusty, and, most importantly, bore the nails by which the ransom for sins was paid. Those feet—Jesus' feet—not only carried the message of salvation, but Jesus Himself was the Message, the gift, the sacrifice, the One who would and does save us. Thank God for all the beautiful feet!
Prayer
Thank You, Lord Jesus, for Your sacrifice on the cross for our salvation, and for the scars that You bear, which show Your great love for me and for all sinners. Amen.
Devotional reading and prayer are from Portals of Prayer, April–June 2010, April 25 devotion © 2010 Concordia Publishing House. All rights reserved.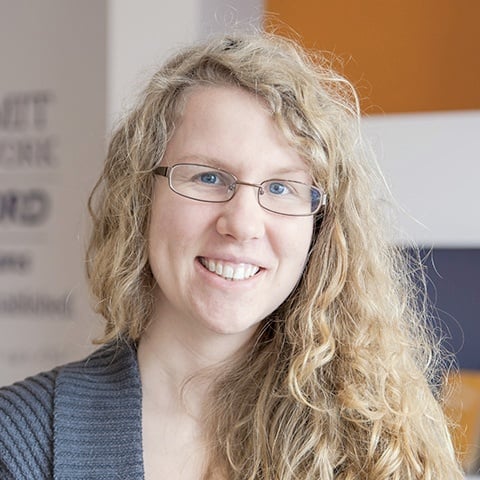 Deaconess Anna Johnson is a marketing manager at Concordia Publishing House. After graduating from the deaconess program at Concordia University Chicago, she continued her studies at the University of Colorado—Denver in education and human development. She has worked as a church youth director and served a variety of other nonprofit organizations, such as the Lutheran Mission Society of Maryland. Anna loves playing video games and drinking a hot cup of tea almost as much as she loves her cat and her husband.