We remember today Luther's pastor, Johannes Bugenhagen, with an excerpt from one of his writings as printed in Treasury of Daily Prayer.
Devotional Reading
We should rejoice with our dear father Luther that he left and departed from us to the Lord Christ in the highest apostolic and prophetic office in which he faithfully accomplished what he was commanded. For with Christ are the holy patriarchs, prophets, apostles, and many to whom he preached the Gospel, all the holy angels, and Lazarus in the bosom of Abraham, that is, in the eternal joy of all believers. We will experience what this interim period until the Day of Judgment is like, as Paul says in Philippians 1: "I desire to depart and to be with Christ"; and as Stephen also says in Acts: "Lord Jesus, receive my spirit"; and Jesus to the thief: "Today you will be with Me in paradise." For there is no doubt, just as the spirit of Christ was in the hands of the Father until the resurrection on Easter, since He said: "Father, into Your hands I commend My spirit," etc., so will our spirits be in the hands of Christ until our resurrection. For that is the meaning of the words of Lazarus: "But now he is comforted while you are tormented." Our dear father Dr. Martin Luther has now attained what he often desired. And if he were to return to us again now, he would reprimand our mourning and faint-heartedness with the word of Christ from John 16: "If you loved Me you would rejoice because I go to the Father, and you would not begrudge Me this eternal rest and joy." Christ has conquered death for us. Why, then, are we afraid? The death of the body is for us a beginning of life eternal through Jesus Christ, our Lord, who has become for us a noble, precious sacrifice. I still remember that when our honorable, dear father, Dr. Martin Luther, saw several depart sweetly in the confession of Christ, he said: "May God grant me that I may also depart so sweetly in the bosom of Christ and that the body may not be tormented with lengthy pains of death. But may God's will be done."
Prayer
Almighty and everlasting God, Your Son called the twelve to be His apostles and sent out the seventy-two to preach and to heal. You continue to send out faithful pastors to feed the people of God with the holy food of the Gospel and the Sacraments. We give You thanks for providing Martin Luther with a faithful pastor and confessor in Johannes Bugenhagen and for his care of Luther's widow and children. May we all be blessed to have such pastors to take care of our needs in body and soul; through Jesus Christ, our Lord, who lives and reigns with You and the Holy Spirit, one God, now and forever. Amen.
Devotional reading and prayer are from Treasury of Daily Prayer (2014 printing), page 1290 © 2008 Concordia Publishing House. All rights reserved.
Scripture quotations from the ESV® Bible (The Holy Bible, English Standard Version®), copyright © 2001 by Crossway, a publishing ministry of Good News Publishers. Used by permission. All rights reserved.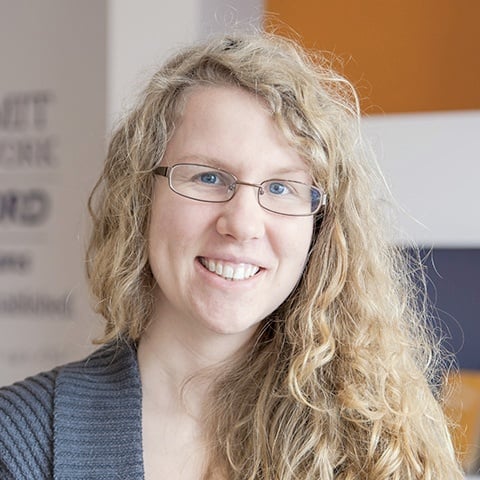 Deaconess Anna Johnson is a marketing manager at Concordia Publishing House. After graduating from the deaconess program at Concordia University Chicago, she continued her studies at the University of Colorado—Denver in education and human development. She has worked as a church youth director and served a variety of other nonprofit organizations, such as the Lutheran Mission Society of Maryland. Anna loves playing video games and drinking a hot cup of tea almost as much as she loves her cat and her husband.