Perpetua's martyrdom is our focus today in a devotional reading from The Church Through the Ages.
Introduction
Perpetua was a third-century woman and a young mother in Carthage who, with her servant Felicitas, was executed for her Christian faith. Our devotional text describes her devotion to Christ, which she put above that for her family even unto death.
Devotional Reading
In most Christians the love for the Savior was stronger than family ties. They forsook parents, loved ones, and children rather than deny the Lord. Such was the case of Perpetua.
Perpetua was of noble birth. Through her own Christian mother she had been converted to Christianity. Perpetua was imprisoned shortly after giving birth to a child. All appeals by her heathen father to give up her faith were in vain. He asserted that he and the child, too, would be persecuted and tortured because of Perpetua's devotion to the cause of Christianity.
When Perpetua was condemned to die in the arena, her father pleaded with her again: "Daughter, have pity on my gray hairs. Bring no such shame upon your father. Behold your child which cannot live without your care. Do not bring ruin upon us all."
The judge, beholding the father's grief, added his entreaties: "Have mercy on the gray hairs of your father and on the tender age of your babe. Sacrifice to the emperor!" Perpetua affirmed: "I am a Christian."
Devotional reading is from The Church Through the Ages, page 269 © 1949 Concordia Publishing House. All rights reserved.
Prayer
As I witness the Gospel to the world, O Lord, let me follow Your example—first to tell of Your love for the human race and then how that love brings out faith and love in our hearts. Amen.
Prayer is from Alone with God, page 66 © 1962 Concordia Publishing House. All rights reserved.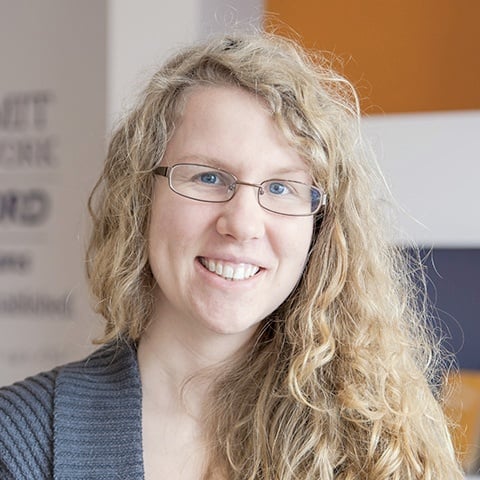 Deaconess Anna Johnson is a marketing manager at Concordia Publishing House. After graduating from the deaconess program at Concordia University Chicago, she continued her studies at the University of Colorado—Denver in education and human development. She has worked as a church youth director and served a variety of other nonprofit organizations, such as the Lutheran Mission Society of Maryland. Anna loves playing video games and drinking a hot cup of tea almost as much as she loves her cat and her husband.