Our devotion, from Moses and the Bronze Snake: Arch Books, focuses on this Sunday's Old Testament Reading.
Scripture Readings
Numbers 21:4–9
Psalm 107:1–9
Ephesians 2:1–10
John 3:14–21
Read the propers for today on lutherancalendar.org.
Devotional Reading
Imagine their frustration. God had delivered the Israelites from slavery and promised them a land of milk and honey. As slaves in Egypt, they had no freedom, but they did have food and homes. In the wilderness, they had freedom but no place to live and no steady supply of food for their children. After a couple of decades in similar circumstances, we probably would have grumbled too.
This Old Testament story has a very clear New Testament message. The children of Israel were delivered from slavery and were provided with manna to sustain them on their journey through the wilderness to the Promised Land. When evil struck at them in the form of poisonous snakes, God's representative, Moses, offered a cure. Like them, we were delivered from slavery to our sin and are provided with all we need on our journey through this life to heaven. Our God provides us with the bread of life—with Jesus Christ and His Sacraments—to sustain our faith until we join Him in heaven. When we are bitten by sin, pastors . . . and other Christians are there to remind us to look to the cross of Christ and His healing.
Devotional reading is from Moses and the Bronze Snake: Arch Books, page 16 © 2008 Concordia Publishing House. All rights reserved.
Hymn
Hymn is "Guide Me, O Thou Great Redeemer," hymn 918 from Lutheran Service Book. Video © 2018 Concordia Publishing House. All rights reserved.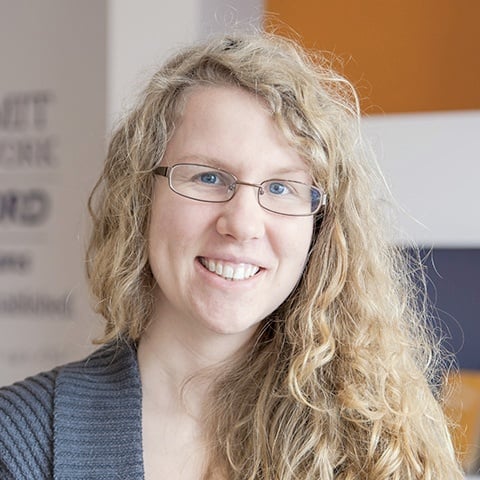 Deaconess Anna Johnson is a marketing manager at Concordia Publishing House. After graduating from the deaconess program at Concordia University Chicago, she continued her studies at the University of Colorado—Denver in education and human development. She has worked as a church youth director and served a variety of other nonprofit organizations, such as the Lutheran Mission Society of Maryland. Anna loves playing video games and drinking a hot cup of tea almost as much as she loves her cat and her husband.