Today's devotion focuses on the Gospel of the day and is from Portals of Prayer.
Scripture Readings
Exodus 20:1–17
Psalm 19
1 Corinthians 1:18–31
John 2:13–25
Read the propers for today on lutherancalendar.org.
Introduction
Today's Gospel includes Jesus saying that He will destroy the temple in Jerusalem and raise it in three days. This unmistakably points to His death on the cross and His resurrection, which we will remember in just a few weeks on Good Friday and Easter Day.
Devotional Reading
When the Lord enters the temple, He treats it as His own house. Gentle Jesus meek and mild is indignant at the way His Father's house has been turned into a marketplace for those who would sell animals for the prescribed sacrifices and change secular coinage for Jewish currency. His holy anger is stirred, and so the Lord drives out the religious marketers.
The Jews who witnessed it demand a sign of Jesus as a way of validating what appears to them as an emotional outburst. Jesus gives no sign to verify His authority. Instead, He speaks of the temple's razing and resurrection. Our Lord's words reach beyond Jerusalem's temple, which would be destroyed in AD 70. Jesus speaks of the temple of His own body—the dwelling place of God in the flesh—which would be destroyed by death on Good Friday, only to be raised indestructible on Easter.
Jerusalem's temple was rendered obsolete with the sacrifice of the Lamb of God. He paid redemption's price not with gold or silver, but with His own blood. The temple of His body is not a place of crass commercialism as the old temple had become. The crucified and risen body of the Lord Jesus is the place of the full and free gift of the forgiveness of our sins.
Devotional reading is from Portals of Prayer, April–June 2011, April 2 devotion © 2011 Concordia Publishing House. All rights reserved.
Hymn
Hymn is "May God Bestow on Us His Grace," hymn 823 from Lutheran Service Book. Video © 2018 Concordia Publishing House. All rights reserved.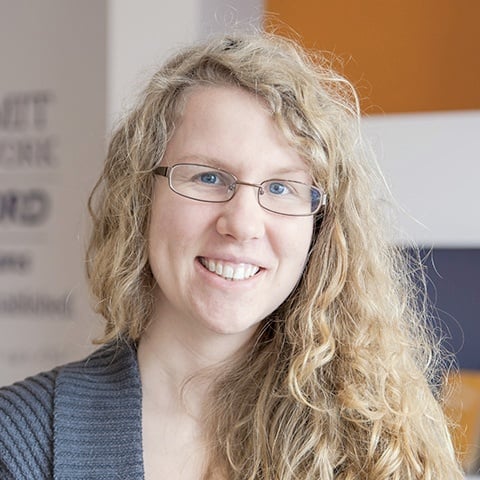 Deaconess Anna Johnson is a marketing manager at Concordia Publishing House. After graduating from the deaconess program at Concordia University Chicago, she continued her studies at the University of Colorado—Denver in education and human development. She has worked as a church youth director and served a variety of other nonprofit organizations, such as the Lutheran Mission Society of Maryland. Anna loves playing video games and drinking a hot cup of tea almost as much as she loves her cat and her husband.