Our devotional text for the commemoration of Polycarp today comes from Reconciliation and Justification.
Introduction
Polycarp was a first-century bishop in the Greek city of Smyrna, which was in modern-day Turkey. Our devotional text discusses his theology according to his epistle to the Philippians. The prayer for our devotion was written by Polycarp himself.
Devotional Reading
The theology of Polycarp may be summarized as follows: All men are sinners (6:1). Jesus Christ, whose coming the prophets foretold (6:3), is "our Savior" (intr.) and our "eternal High Priest" (12:2). Whoever denies the incarnation is anti-christ, whoever denies the testimony of the Cross is of the devil, and whoever perverts the Scriptures and denies the resurrection and the coming Judgment is the first-born of Satan (7:1). Christ endured to face death "for our sins" (1:2). Though He Himself was without sin, He "bare our sins in His own body on the tree" and endured all these things "for our sakes that we might live in Him" (8:1). He "died in our stead and was raised by God for us" (9:2). Hence He is "our Hope and the Pledge of our righteousness" (8:1). All this points to the Scriptural doctrine of an objective reconciliation and justification.
We are saved "by grace, not by works," according to the will of God through Jesus Christ (1:3). Since God wills our salvation, we ought to obey His will and forsake all false doctrine and believe on Him who raised Jesus Christ from the dead (2:1). Such faith brings forth fruit (1:2), and we shall be raised even as Christ "if we do His [the Father's] will and walk in His commandments" (2:2). Those who "believe" shall reign with Christ (5:2), and those who "believe on our Lord and God Jesus Christ and in His Father, who raised Him from the dead," shall receive a lot and portion with the saints (12:2). In the Judgment to come every one must give an account of himself (6:2); and then Christ's blood will be required of all those who have not obeyed God, i.e., who have not believed in Him who raised Christ from the dead and have not walked in His commandments (2:1).
In this epistle Polycarp clearly teaches the Scriptural doctrine of reconciliation and justification by faith in the suffering and death of Christ. Works are regarded as the fruit of faith and are to prove our faith on the day of Judgment. It is true, Polycarp uses the expression that "almsgiving sets free from death" (10:2). This view marks another point in the development of unscriptural thought, as we shall point out later; but this does not prove that Polycarp taught that we are saved by almsgiving, for he is very emphatic in his statement that we are saved not by our works but by grace, according to the will of God through Jesus Christ.
In conclusion we would state that Polycarp walks much closer to the Scriptures than Clement or Ignatius. But in considering this letter, we should remember that we have only scratched the surface of his theology; for this epistle cannot and does not represent all that he believed and taught. Nevertheless it gives us some idea and clearly proves that his Christianity was really the Christianity of the Scriptures and that he was truly a disciple of Paul and John.
Devotional reading is from Reconciliation and Justification, pages 95–97 © 1938 Concordia Publishing House. All rights reserved.
Prayer
May the God and Father of our Lord Jesus Christ, and Jesus Christ Himself, who is the Son of God, and our everlasting High Priest, build you up in faith and truth, and in all meekness, gentleness, patience, long-suffering, forbearance, and purity. May He bestow on you a lot and portion among His saints, on us with you, and on all that are under heaven, who shall believe in our Lord Jesus Christ and in His Father, who raised Him from the dead. . . . Amen.
Prayer is from The Lord Will Answer, page 113 © 2004 Concordia Publishing House. All rights reserved.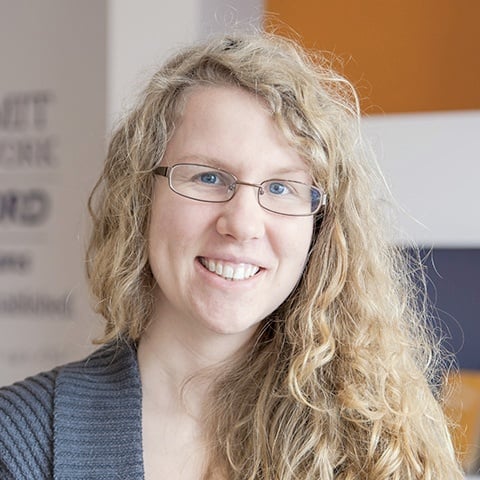 Deaconess Anna Johnson is a marketing manager at Concordia Publishing House. After graduating from the deaconess program at Concordia University Chicago, she continued her studies at the University of Colorado—Denver in education and human development. She has worked as a church youth director and served a variety of other nonprofit organizations, such as the Lutheran Mission Society of Maryland. Anna loves playing video games and drinking a hot cup of tea almost as much as she loves her cat and her husband.