As we remember the martyr Lucia today, we read about enduring persecution for our Christian faith in an excerpt from Lutheran Spirituality: Life as God's Child.
Introduction
Lucia died for her faith in AD 304 under persecution by the Roman Emperor Diocletian. We mourn her loss and recognize that we, too, may face persecution for our faith. Through it all, we know that Jesus remains faithful to His promise, bringing us gifts of salvation and eternal life.
Devotional Reading
Being justified before God by His grace through the gift of faith in Christ impacts one's relationship to the world and demands a lifestyle of nonconformity. Paul says that we are "to present [our] bodies as a living sacrifice" (Romans 12:1). This implies that everything we do should be done without blemish and fault and with total devotion to the cause of witness. Christians should exercise their minds and hearts in searching God's will recorded in Scripture, and then act according to it. In other words, being a Christian impacts every facet of one's life; it is holistic by implication.
The Lord who sends us has also left Himself as an example. Because we may suffer for being witnesses of Christ (1 Peter 2:21), Christians should be prepared to patiently endure the consequences of sharing their faith with others. We may be rebuked, discriminated against, or otherwise persecuted. While Scripture records only the martyrdom of Stephen (Acts 7:54–60) and James (Acts 12:2), reliable church histories note that Peter, Paul, and James, the brother of our Lord, were also martyred for the sake of Christ. But in all our sufferings for the faith, we have the sure promise of Jesus: "Be faithful unto death, and I will give you a crown of life" (Revelation 2:10).
Devotional reading is from Lutheran Spirituality: Life as God's Child, pages 163–64 © 2010 Concordia Publishing House. All rights reserved.
Scripture quotations are from the ESV® Bible (The Holy Bible, English Standard Version®), copyright © 2001 by Crossway, a publishing ministry of Good News Publishers. Used by permission. All rights reserved.
Hymn
Bear witness to the nations, then.
The Day is drawing near.
In full assurance, spread the Word.
In love, serve without fear.
Though persecution threatens,
The Word of God abhorred,
The faithful One is coming soon
And gives His sure reward.
Hymn text is from "As Stone on Living Stone Is Set," stanza 4 © 2015 Concordia Publishing House. All rights reserved.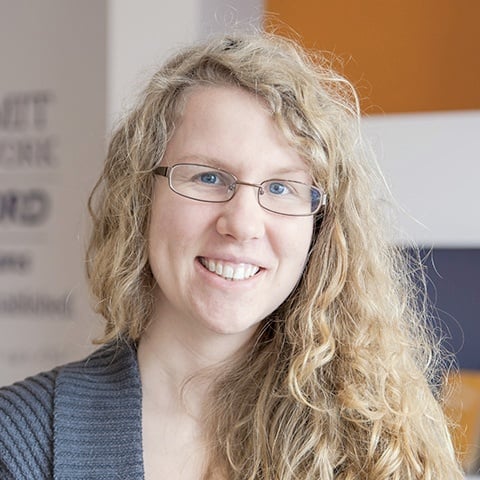 Deaconess Anna Johnson is a marketing manager at Concordia Publishing House. After graduating from the deaconess program at Concordia University Chicago, she continued her studies at the University of Colorado—Denver in education and human development. She has worked as a church youth director and served a variety of other nonprofit organizations, such as the Lutheran Mission Society of Maryland. Anna loves playing video games and drinking a hot cup of tea almost as much as she loves her cat and her husband.