Today, we read about John of Damascus in an excerpt from Treasury of Daily Prayer as well as a portion of a hymn he wrote.
Introduction
John of Damascus lived in the seventh and eighth centuries AD, but his work as a theologian and hymnwriter has spanned the centuries. He is credited with writing the Easter hymns "Come, You Faithful, Raise the Strain" (LSB 487) and "The Day of Resurrection" (LSB 478). We thank God for using John to articulate and defend the Christian faith for the benefit of the Church throughout time and place.
Devotional Reading
John (ca. AD 675–749) is known as the great compiler and summarizer of the orthodox faith and the last great Greek theologian. Born in Damascus, John gave up an influential position in the Islamic court to devote himself to the Christian faith. Around AD 716, he entered a monastery outside of Jerusalem and was ordained a priest. When the Byzantine emperor Leo the Isaurian in AD 726 issued a decree forbidding images (icons), John forcefully resisted. In his Apostolic Discourses, he argued for the legitimacy of the veneration of images, which earned him the condemnation of the Iconoclast Council in AD 754. John also wrote defenses of the orthodox faith against contemporary heresies. In addition, he was a gifted hymnwriter ("Come, You Faithful, Raise the Strain") and contributed to the liturgy of the Byzantine churches. His greatest work was the Fount of Wisdom, which was a massive compendium of truth from previous Christian theologians, covering practically every conceivable doctrinal topic. John's summary of the orthodox faith left a lasting stamp on both the Eastern and Western Churches.
Devotional reading is from Treasury of Daily Prayer, page 981 © 2008 Concordia Publishing House. All rights reserved.
Prayer
Come, you faithful, raise the strain
Of triumphant gladness!
God has brought His Israel
Into joy from sadness,
Loosed from Pharaoh's bitter yoke
Jacob's sons and daughters,
Led them with unmoistened foot
Through the Red Sea waters.
'Tis the spring of souls today:
Christ has burst His prison
And from three days' sleep in death
As a sun has risen;
All the winter of our sins,
Long and dark, is flying
From His light, to whom is giv'n
Laud and praise undying.
Alleluia! Now we cry
To our King immortal,
Who, triumphant, burst the bars
Of the tomb's dark portal.
Come, you faithful, raise the strain
Of triumphant gladness!
God has brought His Israel
Into joy from sadness!
Hymn text is from LSB 487:1–2, 5.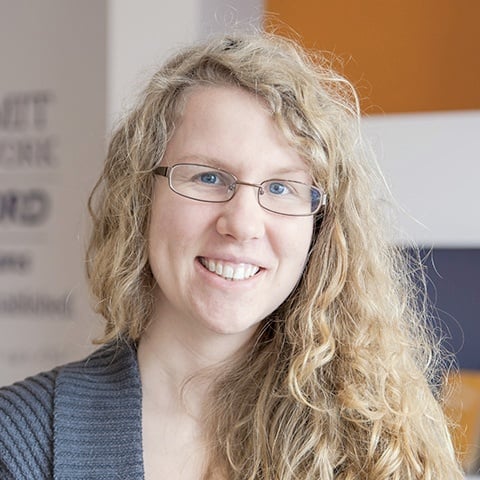 Deaconess Anna Johnson is a marketing manager at Concordia Publishing House. After graduating from the deaconess program at Concordia University Chicago, she continued her studies at the University of Colorado—Denver in education and human development. She has worked as a church youth director and served a variety of other nonprofit organizations, such as the Lutheran Mission Society of Maryland. Anna loves playing video games and drinking a hot cup of tea almost as much as she loves her cat and her husband.