Today, we focus on the Gospel text and take our devotion from Portals of Prayer.
Scripture Readings
Isaiah 5:1–7
Psalm 80:7–19
Philippians 3:4b–14
Matthew 21:33–46
Read the propers for today on lutherancalendar.org.
Introduction
In our Gospel reading for today, Jesus quotes the messianic Psalm 118 as He speaks of the stone the builders rejected becoming the cornerstone. Those who reject Christ and His salvific work are crushed and broken under the weight of their sin. But to us who believe, Christ is a precious cornerstone, the source of our forgiveness, life, and salvation. Thanks be to God for His marvelous work!
Devotional Reading
Neither option in today's verse seems very pleasant. Either you fall on this stone and are broken to pieces, or this stone falls on you and crushes you. When it comes to eternal life, there are no easy paths.
That's how it is with Jesus. He is a rock of stumbling and a stone of offense (Isaiah 8:14). The Gospel of a bloody Savior with its message that our merits contribute nothing to our salvation offends our fallen flesh and causes us to stumble in our pride. Like the tenants of the vineyard in the parable, we want to run the show and keep at least some of the glory for ourselves. And so our old Adam must die, lest we be crushed and destroyed like the vineyard tenants. We must be broken so that the Lord might re-create us and raise us up to a new life in Christ. "The LORD is near to the brokenhearted and saves the crushed in spirit" (Psalm 34:18). Those broken in repentance are restored and built up again in Jesus.
For the Stone the builders rejected has become the chief cornerstone of the house of God—a firm foundation for us. "Whoever believes in Him will not be put to shame" (Romans 9:33).
Devotional reading is from Portals of Prayer, April–June 2013, May 16 devotion © 2013 Concordia Publishing House. All rights reserved.
Scripture quotations from the ESV® Bible (The Holy Bible, English Standard Version®), copyright © 2001 by Crossway, a publishing ministry of Good News Publishers. Used by permission. All rights reserved.
Hymn
Hymn is "O Love, How Deep," hymn 544 from Lutheran Service Book. Video © 2017 Concordia Publishing House. All rights reserved.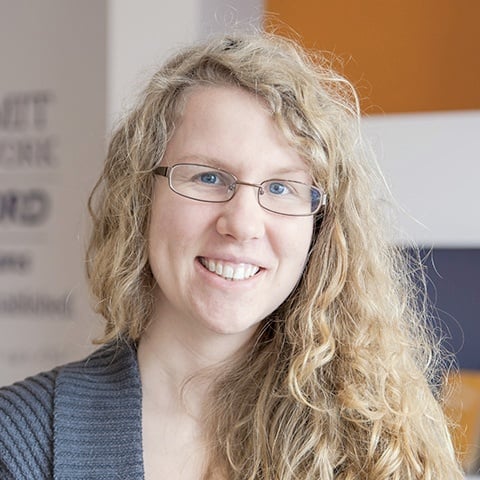 Deaconess Anna Johnson is a marketing manager at Concordia Publishing House. After graduating from the deaconess program at Concordia University Chicago, she continued her studies at the University of Colorado—Denver in education and human development. She has worked as a church youth director and served a variety of other nonprofit organizations, such as the Lutheran Mission Society of Maryland. Anna loves playing video games and drinking a hot cup of tea almost as much as she loves her cat and her husband.