In remembrance of the martyr Justin, the Church commemorates him today and we read a brief biographical devotion from Reconciliation and Justification.
Introduction
We deeply mourn when Christians are martyred for their faith, but we thank God for their faithful service and take comfort in knowing that they are at peace with the Lord. Today, we remember how God brought the martyr Justin to the Christian faith and believe with hope that he has received the eternal salvation Christ won for all believers.
Devotional Reading
It has often been said that, in order rightly to understand a man's theology, it is necessary to know his life history. Happily we do know something of the life and especially of the conversion of Justin Martyr. Justin was of heathen descent and was born in Flavia Neapolis in the early part of the second century. His conversion to Christianity occurred ca. 133 AD. . . . Searching for the truth, he made the rounds of the various systems of philosophy and finally became antiquated with a "certain old man" who proved to him the uncertainty of human wisdom and pointed him to the Hebrew prophets, who, "being filled with the Holy Spirit," foretold the coming of Christ. These prophets did not "use demonstration in their treatises" but were "witnesses to the truth above all demonstration," and that which they foretold was fulfilled in the life and work of Christ. [Justin wrote that] when the Christian departed, "straightaway a flame was kindled in my soul, and a love of the prophets and of those men who are friends of Christ possessed me; and whilst revolving his words in my mind, I found this philosophy alone to be safe and profitable." . . .
Concerning the rest of Justin's life story, we may state that he was a traveling evangelist. While in Ephesus, he met Trypho, the Jew, and tried to convert him to the Christian faith. He also spent some time in Rome, and it seems that he even had a school there. In Rome he met Marcion and even wrote a book against him. According to the Martyrology he was twice in Rome and was finally beheaded together with six other Christians about the year 166 AD.
Devotional reading is from Reconciliation and Justification, pages 124–25 © 1938 Concordia Publishing House. All rights reserved.
Hymn
Come, O Christ, and loose the chains that bind us;
Lead us forth and cast this world behind us.
With you, th' Anointed,
Finds the soul its joy and rest appointed.
Hymn stanza is from Lutheran Worship 268:6.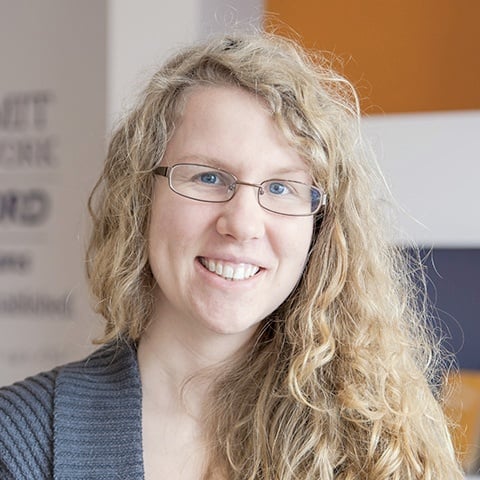 Deaconess Anna Johnson is a marketing manager at Concordia Publishing House. After graduating from the deaconess program at Concordia University Chicago, she continued her studies at the University of Colorado—Denver in education and human development. She has worked as a church youth director and served a variety of other nonprofit organizations, such as the Lutheran Mission Society of Maryland. Anna loves playing video games and drinking a hot cup of tea almost as much as she loves her cat and her husband.