Today, we commemorate the prophet Jeremiah and read a devotion from Introduction to the Books of the Bible.
Introduction
When we read the Book of Jeremiah, we see not only the hardships Jeremiah endured but also how God saw him through each one. In the same way, God promises to watch over us and give us strength in whatever trials we face in this life.
Devotional Reading
Nearly a hundred years lie between Isaiah and Jeremiah. When Jeremiah was still very young—he called himself a "child"—God commissioned him to become His prophet. This was in the thirteenth year of King Josiah of Judah, or about 628 BC. He belonged to a priestly family and was born at Anathoth, a little village about four miles north of Jerusalem. He seems to have remained unmarried for prophetic reasons. Most of his prophetic messages were delivered in Jerusalem. He lived to see the utter destruction of the Holy City and the Temple by the Babylonians, or Chaldeans, in 588 BC, but was not carried away captive to Babylon; on the contrary, the Babylonian king Nebuchadnezzar showed him special favors. The king's captain released him from the prison in which the Jews had put him in Jerusalem and offered him a home in Babylon; but with the captain's consent Jeremiah chose to remain with the remnant of poor Jews whom the Babylonians left in Judea. Shortly thereafter, however, a prominent Jew named Ishmael killed his countryman Gedaliah, whom Nebuchadnezzar had made governor; and fearing the vengeance of the Babylonians, the Jews who remained in Palestine determined to go down into Egypt to live there. Jeremiah endeavored to dissuade them from going there, but they would not listen to him and even took him along with them to Egypt, where we last hear of him, still protesting against the idolatry of his people. Tradition tells us that he was stoned by the Jews in Egypt.
The Lamentations of Jeremiah consist of five poems, or songs, each of which is an elegy, or lamentation, occupying a chapter. The general theme of these poems is one, the destruction of Jerusalem. The purpose of the poems is to call the impenitent people to repentance and to comfort the penitent with the promise of God. Agreeably to the subject, the style of the Lamentations is lively, tender, pathetic, and affecting.
Devotional reading is adapted from Introduction to the Books of the Bible, pages 84–85, 88 © 1929 Concordia Publishing House. All rights reserved.
Hymn
Be still, my soul; the Lord is on your side;
Bear patiently the cross of grief or pain;
Leave to your God to order and provide;
In ev'ry change He faithful will remain.
Be still, my soul; your best, your heav'nly Friend
Through thorny ways leads to a joyful end.
Hymn text is from LSB 752:1.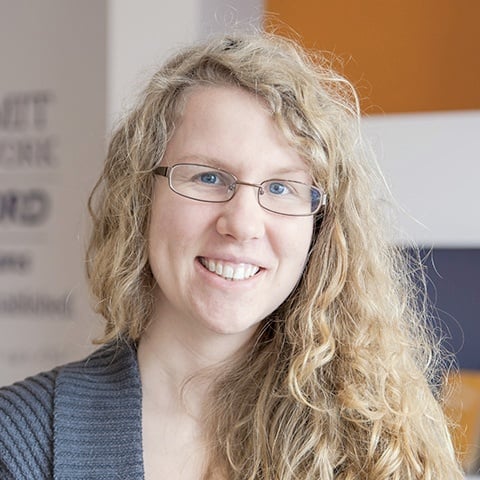 Deaconess Anna Johnson is a marketing manager at Concordia Publishing House. After graduating from the deaconess program at Concordia University Chicago, she continued her studies at the University of Colorado—Denver in education and human development. She has worked as a church youth director and served a variety of other nonprofit organizations, such as the Lutheran Mission Society of Maryland. Anna loves playing video games and drinking a hot cup of tea almost as much as she loves her cat and her husband.