We read today a brief devotion from Reading the Psalms with Luther to help us hone in on Psalm 70.
Scripture Readings
Isaiah 62:11–63:7
Psalm 70
Romans 5:6–11
Luke 22:1–23:56 or John 13:16–38
Read the propers for today on lutherancalendar.org.
Introduction
When we are hated because of our faith, when our enemies press in on every side, we turn to God and ask Him to give us strength. We rest secure, knowing that our good and gracious God does not delay in answering the cries of His children.
Devotional Reading
The 70th psalm is a psalm of prayer against the persecutors and enemies of the godly. With fist and deed, with counsel and wishes in the heart, with word and cry—that is, with earnestness and all diligence—they seek to take the life of the godly because of God's Word.
Prayer
It is proper and right for all on earth to give glory to You, O Father of mercy, because You sent Your Son to war against, and to overcome, our enemies. Endow us with strength and fortitude never to despair in the strife with the powers of darkness, but at all times grant us victory and perseverance through Jesus Christ, Your Son, our Lord. Amen.
Devotional reading and prayer are from Reading the Psalms with Luther, page 164 © 2007 Concordia Publishing House. All rights reserved.
Hymn
I trust, O Lord, Your holy name;
O let me not be put to shame
Nor let me be confounded.
My faith, O Lord,
Be in Your Word
Forever firmly grounded.

Bow down Your gracious ear to me
And hear my cry, my prayer, my plea;
Make haste for my protection,
For woes and fear
Surround me here.
Help me in my affliction.

You are my strength, my shield, my rock,
My fortress that withstands each shock,
My help, my life, my tower,
My battle sword,
Almighty Lord—
Who can resist Your power?

With You, O Lord, I cast my lot;
O faithful God, forsake me not,
To You my soul commending.
Lord, be my stay,
And lead the way
Now and when life is ending.

All honor, praise, and majesty
To Father, Son, and Spirit be,
Our God forever glorious,
In whose rich grace
We run our race
Till we depart victorious.
Hymn text is from LSB 734.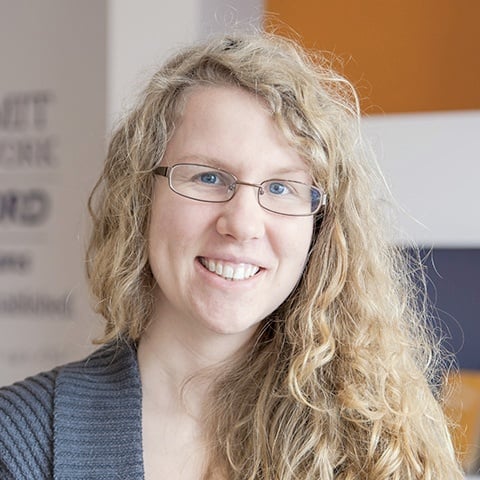 Deaconess Anna Johnson is a marketing manager at Concordia Publishing House. After graduating from the deaconess program at Concordia University Chicago, she continued her studies at the University of Colorado—Denver in education and human development. She has worked as a church youth director and served a variety of other nonprofit organizations, such as the Lutheran Mission Society of Maryland. Anna loves playing video games and drinking a hot cup of tea almost as much as she loves her cat and her husband.