For Holy Saturday today, we read from The Christian Year of Grace to help us focus on Psalm 16, specifically verse 10: "For You will not abandon my soul to Sheol, or let Your holy one see corruption."
Scripture Readings
Daniel 6:1–24
Psalm 16
1 Peter 4:1–8
Matthew 27:57–66
Read the propers for today on lutherancalendar.org.
Introduction
In this time of darkness between Good Friday and Easter Sunday, we remember how the disciples were heavy with grief after our Savior's death. But death is not the end of Jesus' story on earth. With hope, we look to tomorrow's celebration of His resurrection!
Devotional Reading
106. Why do the evangelists describe Christ's burial in such detail?
So that the Jews have no excuse and no occasion to deny His death, burial, and resurrection. For here are two witnesses, two valiant men: Joseph of Arimathea, a rich, powerful nobleman, a respected member of the Council, a good man, and Nicodemus, a great, learned rabbi, a Pharisee; so that all matters might stand on the mouths of two or three witnesses. . . .
110. Why did they bury Him in the Garden?
Just as the devil had caught man in the Garden of Eden, so Christ also caught the devil in the Garden of Gethsemane. He was buried in the Garden, He rose again from the dead in the Garden, and paid Satan back with the same coin. And because it was the beginning of the Sabbath, when people were required to rest, and the tomb was close at hand, they buried Christ there and rolled a stone to the entrance of the tomb and went away. . . .
112. Did Christ remain in the tomb?
No, He let Himself be buried in the earth as if He would decompose, but He did not stay long enough to decompose, in accordance with the Scripture: "You will not leave My soul in hell, nor let Your holy one suffer decay" (Ps. 16 [:10]). He made haste to the resurrection, that He might comfort His own who were in great anguish.
Devotional reading is from The Christian Year of Grace, page 149 © 2014 Concordia Publishing House. All rights reserved.
Selected Hymn Stanzas
O darkest woe!
Ye tears, forth flow!
Has earth so sad a wonder?
God the Father's only Son
Now is buried yonder.
O Virgin's Son,
What Thou hast won
Is far beyond all telling:
How our God, detested, died,
Hell and devil felling.
O Jesus Christ,
Who sacrificed
Thy life for lifeless mortals:
Be my life in death and bring
Me to heaven's portals!
Hymn text is from LSB 448:1, 6–7.
Scripture quotations are from the ESV® Bible (The Holy Bible, English Standard Version®), copyright © 2001 by Crossway, a publishing ministry of Good News Publishers. Used by permission. All rights reserved.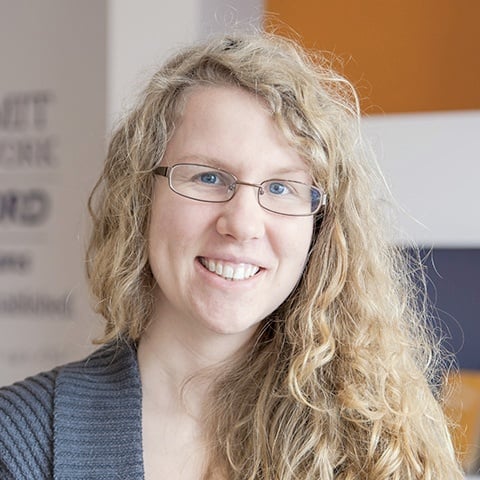 Deaconess Anna Johnson is a marketing manager at Concordia Publishing House. After graduating from the deaconess program at Concordia University Chicago, she continued her studies at the University of Colorado—Denver in education and human development. She has worked as a church youth director and served a variety of other nonprofit organizations, such as the Lutheran Mission Society of Maryland. Anna loves playing video games and drinking a hot cup of tea almost as much as she loves her cat and her husband.