Today's reading in remembrance of St. John is taken from Guide Me Ever: 365 Classic Devotions from Portals of Prayer.
Scripture Readings
Revelation 1:1–6
Psalm 11
1 John 1:1—2:2
John 21:20–25
Read the propers for today on lutherancalendar.org.
Introduction
John's Gospel clearly articulates God's desire for all people to be saved and have eternal life. Inspired by the Holy Spirit, John wrote so that people would believe in Jesus and, through that faith, be saved. May God use you as His instrument to deliver the Good News of salvation through Jesus Christ, just as He used John.
Devotional Reading
This is the day of St. John the apostle and the evangelist. To him the Church owes not only the Gospel that contains the most complete record of our Lord's speeches but also three letters of Christian instruction and the magnificent Book of Revelation.
St. John wrote for one purpose only—to reinforce the appeal of our Lord in the text for today. He says, "These are written so that you may believe that Jesus is the Christ, the Son of God, and that by believing you may have life in His name" (John 20:31).
In this statement, St. John reflected the all-consuming desire of Christ. The Son of God was not born to make men marvel. He did not perform the mighty acts of His ministry to amaze people. He did not die for the purpose of creating sympathy. He did not arise and ascend to impress His followers. All that Christ said and did points to His invitation to believe in Him (see John 12:44).
We must make certain that this is the spirit of our discipleship too. Whatever else we may find of value in our Christianity and congregational life, the glory of our faith in Christ is greater. As we proclaim His Gospel to the world, we seek to serve mankind in many ways, but most of all we must let our Lord say clearly and urgently to all people: "Believe in Me!"
Prayer
Lord Jesus, show us the glory of our faith! Amen.
Devotional reading and prayer are adapted from Guide Me Ever: 365 Classic Devotions from Portals of Prayer, December 27 © 2005 Concordia Publishing House. All rights reserved.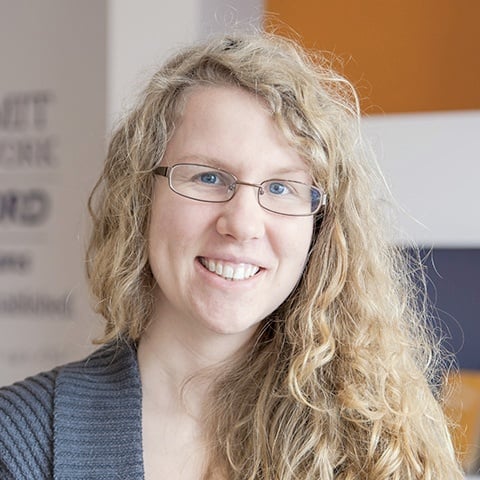 Deaconess Anna Johnson is a marketing manager at Concordia Publishing House. After graduating from the deaconess program at Concordia University Chicago, she continued her studies at the University of Colorado—Denver in education and human development. She has worked as a church youth director and served a variety of other nonprofit organizations, such as the Lutheran Mission Society of Maryland. Anna loves playing video games and drinking a hot cup of tea almost as much as she loves her cat and her husband.