Today's devotional reading from Concordia: The Lutheran Confessions draws upon the Large Catechism's baptismal teachings.

Introduction

Names. Wrapped up in these little self-describing words are depths of identity and personal meaning. On this day in 1483, Martin Luther was baptized into God's holy name—and he received his given name in honor of first-century St. Martin of Tours.

Devotional Reading

The Lord Christ says in Matthew 28:19: "Go therefore and make disciples of all nations, baptizing them in the name of the Father and of the Son and of the Holy Spirit." Likewise in St. Mark 16:16: "Whoever believes and is baptized will be saved, but whoever does not believe will be condemned."

In the first place, you must note in these words that here stand God's commandment and institution. Let us not doubt that Baptism is divine. It is not made up or invented by people. For as surely as I can say, "No one has spun the Ten Commandments, the Creed, and the Lord's Prayer out of his head; they are revealed and given by God Himself." So also I can boast that Baptism is no human plaything, but it is instituted by God Himself. . . . What God institutes and commands cannot be an empty thing. It must be a most precious thing, even though it looked like it had less value than a straw. Up to now people could consider something great when the pope with his letters and bulls gave away indulgences and confirmed altars and churches, solely because of the letters and seals. So we ought to value Baptism much more highly and more precious, because God has commanded it. Besides, it is done in His name. For these are the words, "Go, baptize." However, do not baptize in your name, but in God's name.

To be baptized in God's name is to be baptized not by men, but by God Himself. Therefore, although it is performed by human hands, it is still truly God's own work. From this fact everyone may readily conclude that Baptism is a far higher work than any work performed by a man or a saint. For what work can we do that is greater than God's work?

Devotional reading is from Concordia: The Lutheran Confessions—A Reader's Edition of the Book of Concord (2nd Ed), pages 423–24 © 2005, 2006 Concordia Publishing House. All rights reserved.



Martin of Tours, Pastor

Born into a pagan family in what is now Hungary around the year AD 316, Martin grew up in Lombardy (Italy). Coming to the Christian faith as a young person, he began a career in the Roman army. But sensing a call to a church vocation, Martin left the military and became a monk, affirming that he was "Christ's soldier." Eventually, Martin was named bishop of Tours in western Gaul (France). He is remembered for his simple lifestyle and his determination to share the Gospel throughout rural Gaul. Incidentally, on St. Martin's Day in
1483, the one-day-old son of Hans and Margarette Luther was baptized and given the name "Martin" Luther.

Biography is from A Year in the New Testament, page 335 © 2010 Concordia Publishing House. All rights reserved.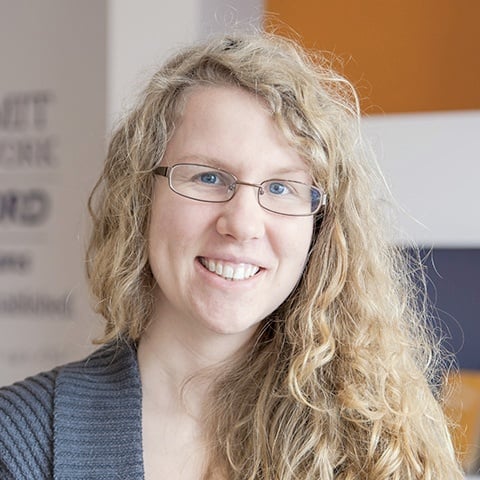 Deaconess Anna Johnson is a marketing manager at Concordia Publishing House. After graduating from the deaconess program at Concordia University Chicago, she continued her studies at the University of Colorado—Denver in education and human development. She has worked as a church youth director and served a variety of other nonprofit organizations, such as the Lutheran Mission Society of Maryland. Anna loves playing video games and drinking a hot cup of tea almost as much as she loves her cat and her husband.