Today we remember Ignatius of Antioch. The devotional reading comes from Treasury of Daily Prayer.
Introduction
Ignatius of Antioch was a bishop and early Christian martyr in the beginning of the second century AD. The following devotional reading originally came from Ignatius's Epistle to the Magnesians, where he encourages Christians to rejoice in their keeping of the Lord's Day. This writing contains echoes of the Third Commandment, encouraging us to celebrate, with joy, our Sabbath rest in Christ.

Devotional Reading
If, then, those who were conversant with the ancient Scriptures came to newness of hope, expecting the coming of Christ, as the Lord teaches us when He says, "If you had believed Moses, you would have believed Me, for he wrote of Me"; and again, "Your father Abraham rejoiced to see My day, and he saw it, and was glad; for before Abraham was, I am"; how shall we be able to live without Him? The prophets were His servants and foresaw Him by the Spirit and waited for Him as their teacher and expected Him as their Lord and Savior, saying, "He will come and save us." Let us therefore no longer keep the Sabbath after the Jewish manner . . . but let us keep the Sabbath after a spiritual manner, rejoicing in meditation on [the Word of God] . . . . Let every friend of Christ keep the Lord's Day, the resurrection day, as a festival. For it is the queen and chief of all the days of the week. Looking forward to this, the prophet declared, "To the end, for the eighth day," on which our life both sprang up again and the victory over death was obtained in Christ.
—Ignatius of Antioch

Devotional reading is from Treasury of Daily Prayer, page 822 © 2008 Concordia Publishing House. All rights reserved.
"For All the Saints," LSB 677:3, 5
Oh, may Thy soldiers, faithful, true, and bold,
Fight as the saints who nobly fought of old
And win with them the victor's crown of gold!

Alleluia! Alleluia!

And when the fight is fierce, the warfare long,
Steals on the ear the distant triumph song,
And hearts are brave again, and arms are strong.

Alleluia! Alleluia!
Hymn texts with the abbreviation LSB are from Lutheran Service Book, copyright © 2006 Concordia Publishing House. All rights reserved.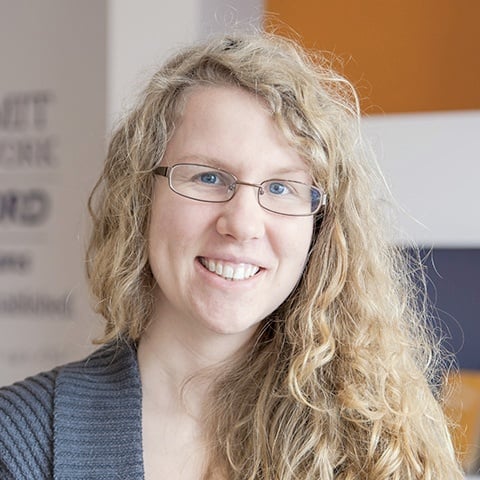 Deaconess Anna Johnson is a marketing manager at Concordia Publishing House. After graduating from the deaconess program at Concordia University Chicago, she continued her studies at the University of Colorado—Denver in education and human development. She has worked as a church youth director and served a variety of other nonprofit organizations, such as the Lutheran Mission Society of Maryland. Anna loves playing video games and drinking a hot cup of tea almost as much as she loves her cat and her husband.