The devotional reading for the commemoration of Pastor Henry Melchior Muhlenberg comes from Celebrating the Saints.
Introduction
God establishes and loves good order—a precedent He set forth from the creation of the world. Through the work and fervor of organizational powerhouses like Pastor Henry Melchior Muhlenberg, eighteenth-century Lutherans in North America came together in unity. Praise God for servants of the Church like Pastor Muhlenberg, who went to great lengths (and distances) to guide and nurture the Body of Christ!
Devotional Reading
Today, we remember the tireless efforts of Henry Melchior Muhlenberg, Pastor, to establish, strengthen, and provide for congregations of the Lutheran confession in North America in the eighteenth century.
Though he was not the first Lutheran in North America, Henry Muhlenberg was the first to endeavor to establish the Lutheran Church and gather the scattered Lutherans into their own church body. Born September 6, 1711, in the duchy of Brunswick, Muhlenberg studied theology at Göttingen. He was ordained in Leipzig in 1739 and worked for a few years in an orphanage. But in 1741, he accepted a call from German-speaking Lutherans in the commonwealth of Pennsylvania. He and his wife and family moved to America.
In this land, Muhlenberg truly came into his own. He worked tirelessly to plant and strengthen Lutheran congregations, traveling far and wide through the colonies. He led the effort to create the first organization for Lutheran pastors in America: the Ministerium of Pennsylvania and Adjacent States, founded in 1748. He imparted to that organization his own zeal for missions. He valued greatly the gift of music in worship, at times serving as his own organist. He led the preparation of the first American Lutheran liturgy, translated from German into English (to which very clearly our later Common Service was indebted). . . .
Poor health at last curtailed his efforts and forced his retirement from the ministry. He died in 1787 in Trappe, Pennsylvania. He was buried within Augustus Lutheran Church next to his beloved wife. Yet, before his death he had seen his work here bear significant fruit. He left behind a distinctly American Lutheran Church.
Devotional reading from Celebrating the Saints, page 180 © 2016 Concordia Publishing House. All rights reserved.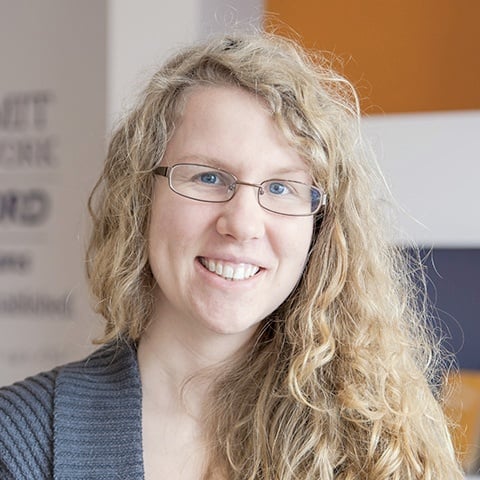 Deaconess Anna Johnson is a marketing manager at Concordia Publishing House. After graduating from the deaconess program at Concordia University Chicago, she continued her studies at the University of Colorado—Denver in education and human development. She has worked as a church youth director and served a variety of other nonprofit organizations, such as the Lutheran Mission Society of Maryland. Anna loves playing video games and drinking a hot cup of tea almost as much as she loves her cat and her husband.