Today celebrates St. Michael and All Angels with a devotional reading from The Christian Year of Grace.
Scripture Readings

Daniel 10:10–14; 12:1–3
Psalm 91
Revelation 12:7–12
Matthew 18:1–11
or Luke 10:17–20

Read the propers for today on lutherancalendar.org.
Introduction
Today's devotional reading focuses on the Second Reading appointed for St. Michael and All Angels, Revelation 12:7–12. Here we read of Christ's protection for His Church as He wins for us the victory over sin, death, and the devil.
Devotional Reading
1. What does this Epistle teach us?
Three things: first, the spiritual war of the Christian Church with the devil; second, the victory and triumph of Christians; third, the office of the angels.
2. What is the Church (Ecclesia)?
The Christian Church is nothing other than the Body of Christ, the assembly of all Christians gathered together in the faith, and yet scattered physically here and there in the world.
3. What did the Christian Church do to the devil that he should fight her?
He is the sworn enemy of God and all Christians, desires to do them the worst and most harmful thing possible. He cannot suffer anyone to go where he was cast out.
4. Does he succeed in his endeavors?
No, when he strives and fights against the Church, he is always defeated. Though God may allow him to have preeminence for a while, he must lose in the end. As Christ says, "The prince of this world comes, and has no power over Me" (John 14:30).
5. Sure, he may have no power over Christ, but what about over us?
When Christ prevails, His Church prevails too. The fact that Satan, our accuser, has been cast down and overcome was not achieved by our own powers and merits but by those of the Lamb, that is, by the Lord Christ's blood. And there is no doubt that we all have our justification, salvation, and victory from our Lord Christ alone and from no one else.
6. Who assists the Christian Church?
The angels, for it is their office always to watch over the Church and to protect her from the devil. This is why Hebrews calls them "ministering spirits sent out for service for the sake of those who will inherit salvation" (Hebrews 1:14).
7. Is God not powerful enough to resist the devil without the protection of the angels?
While He is able, He chooses not to do it that way. He has so ordained that one creature should always serve the other. Therefore, just as we thank God for giving us parents, rulers, sun, moon, stars, grain, wine, birds, fish, and various animals and created things to serve us, so we also thank God for giving us the angels as patrons and protectors.
Devotional reading is from The Christian Year of Grace, page 444 © 2014 Concordia Publishing House. All rights reserved.
Scripture quotations are from the ESV® Bible (The Holy Bible, English Standard Version®), copyright © 2001 by Crossway, a publishing ministry of Good News Publishers. Used by permission. All rights reserved.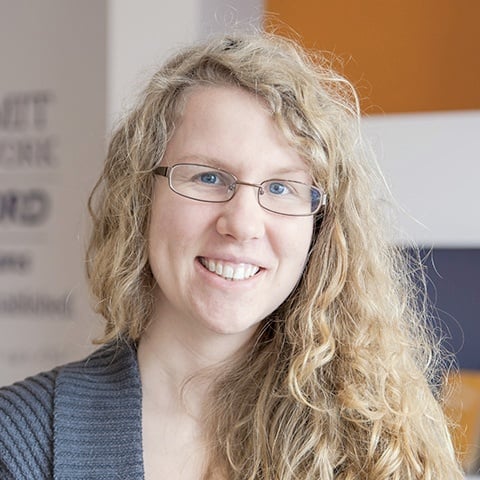 Deaconess Anna Johnson is a marketing manager at Concordia Publishing House. After graduating from the deaconess program at Concordia University Chicago, she continued her studies at the University of Colorado—Denver in education and human development. She has worked as a church youth director and served a variety of other nonprofit organizations, such as the Lutheran Mission Society of Maryland. Anna loves playing video games and drinking a hot cup of tea almost as much as she loves her cat and her husband.